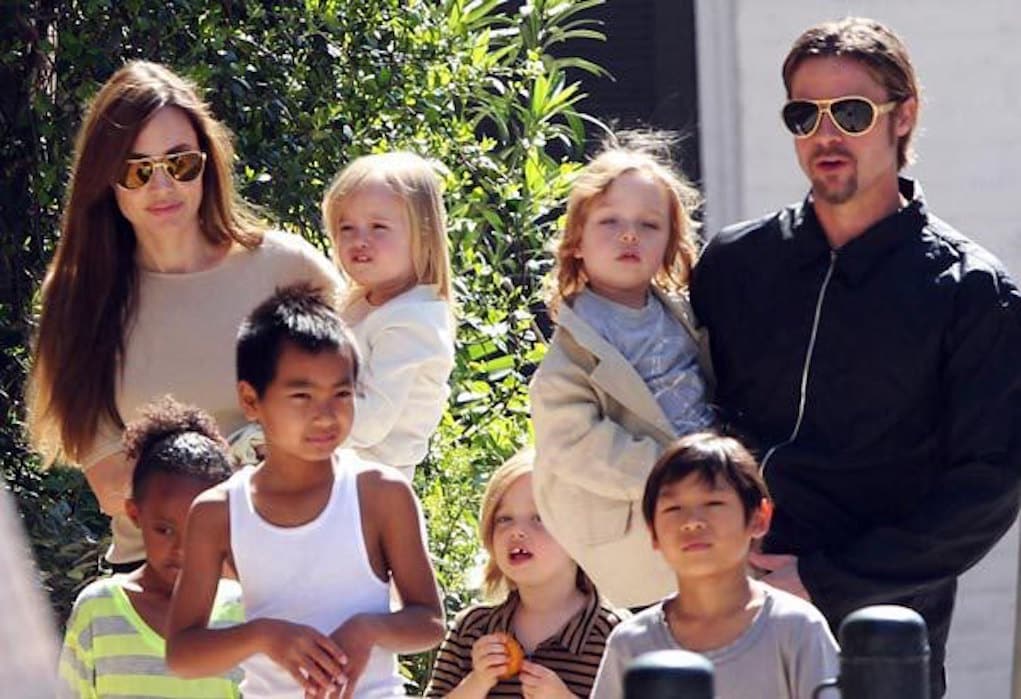 Things between Brad Pitt and Angelina Jolie just got even more messy. After it was reported that Angelina had filed for divorce, her camp leaked info that Brad's weed and alcohol use was causing him to be extreme when it came to parenting their kids.
And now, it has been revealed that the actor is being investigated by Child Protective Services for of verbal and physical abuse against his six children. The LAPD was also said to be involved, but they denied those claims through a statement to USA Today. However, the FBI is investigating because the incident occurred while the plane was in-flight.
The incident occurred when Brad, Angelina and their kids were on a private jet and Brad got wasted during the flight. He went "wild" and started screaming and getting physical with the kids.
When the plane landed at 8 PM, Brad continued his rant on the tarmac, and tried to leave on one of the fuel trucks.
An anonymous person (Angie??) reported the incident. Both Brad and Angelina have already been interviewed and the kids are next up to be questioned.
"[Brad] takes the matter very seriously and says he did not commit any abuse of his children. It's unfortunate that people involved are continuing to present him in the worst possible light."
Brad has denied the allegations.
Angie is clearly out for blood. Do you think Brad regrets marrying this succubus yet?