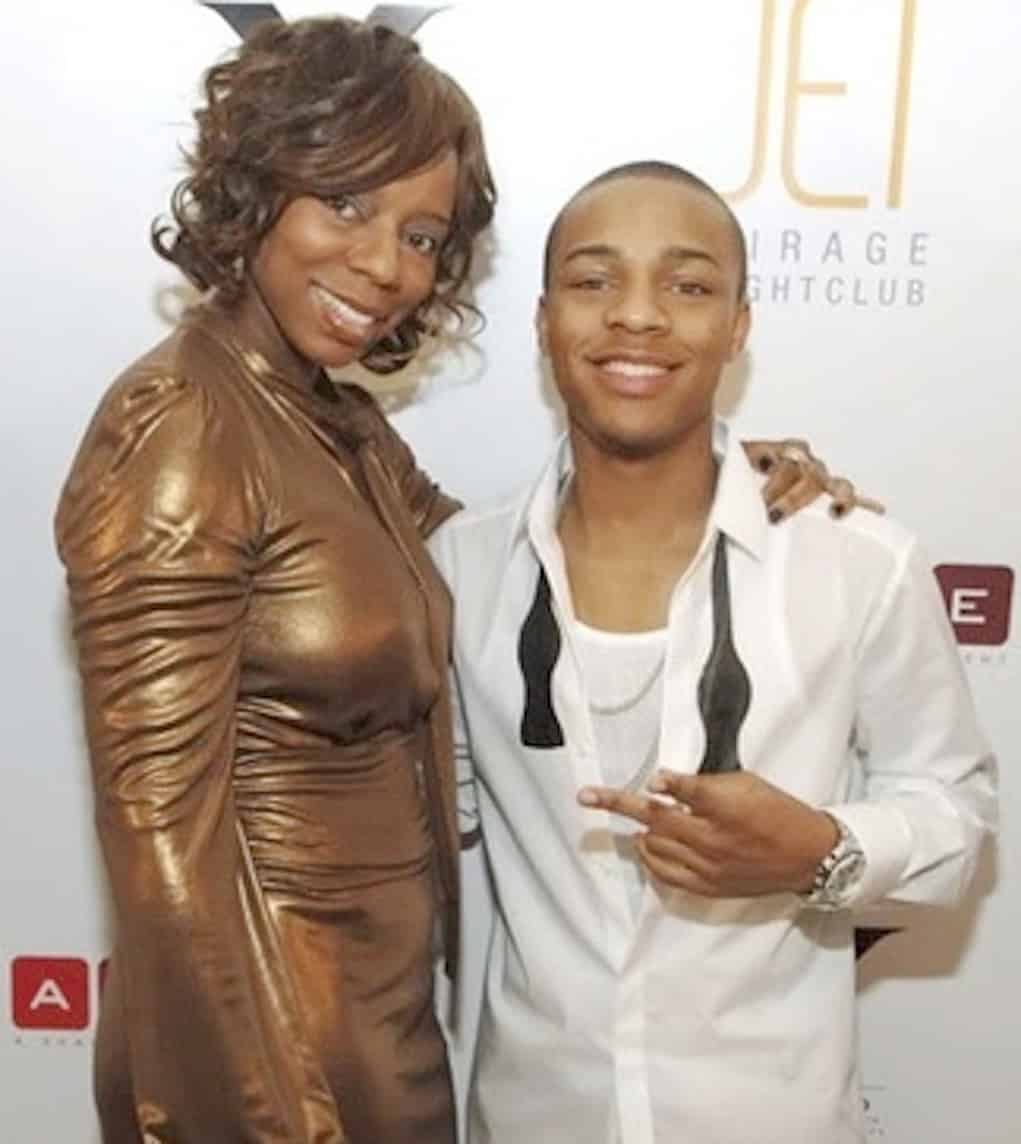 These recent social issues, the upcoming election, and the police shootings have brought out the crazy in some of today's celebs.
Shad Moss a.k.a Bow Wow is the latest Z-lister to make some WTF type comments on social media. According to Bow, all of a sudden he's not black….um since when?!
In a series of tweets, Bow said he doesn't care about voting in the election, because all of the world's leaders are controlled by an upper power.
But when he was questioned about fulfilling his duty to vote to pay respects to his ancestors that fought for the right to do so, he let it be known he can't relate to black issues…because he's mixed!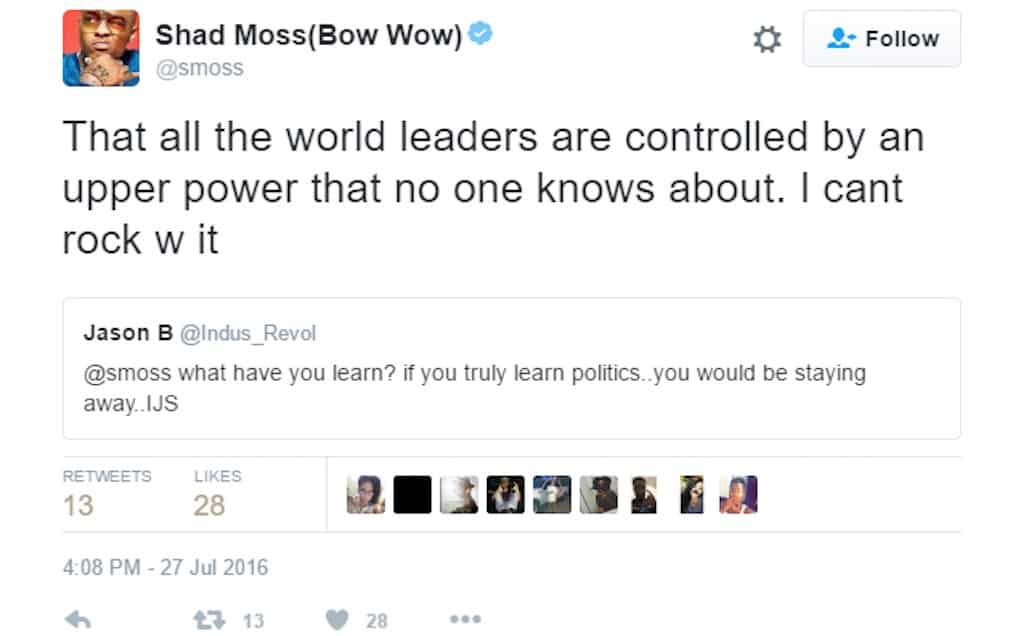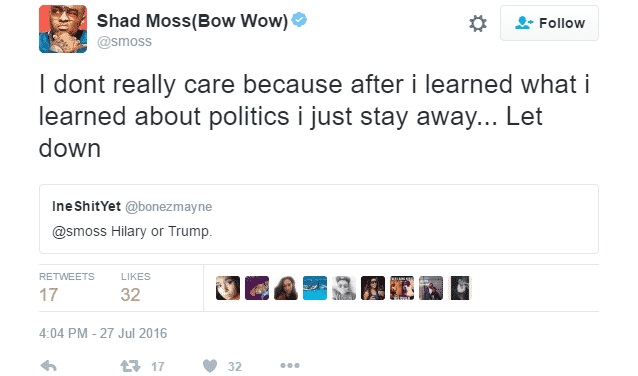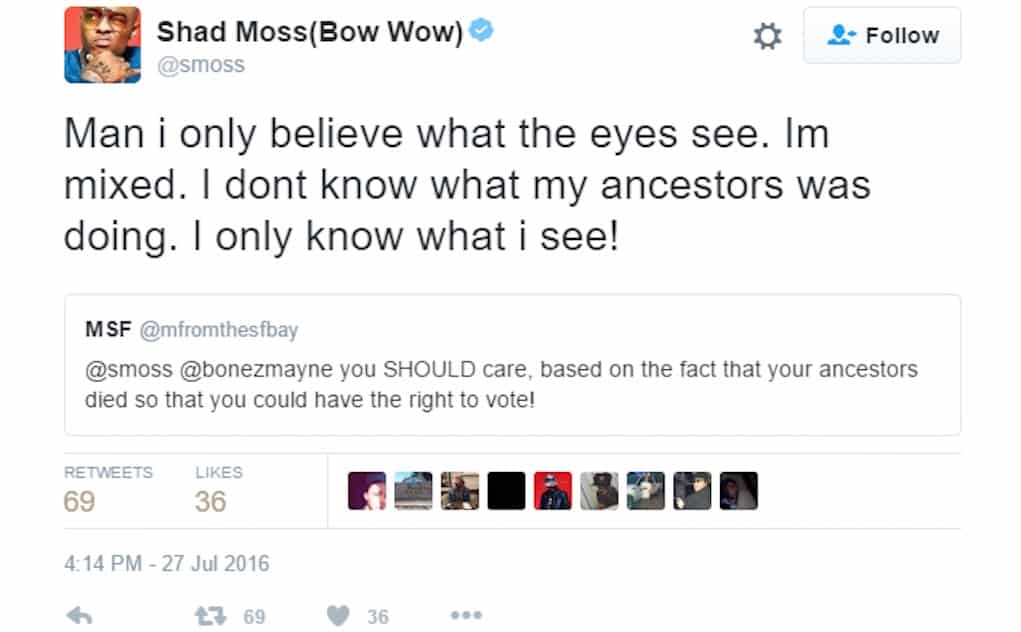 MLK is rolling over in his grave.
In case you care, here's a picture of his dad.