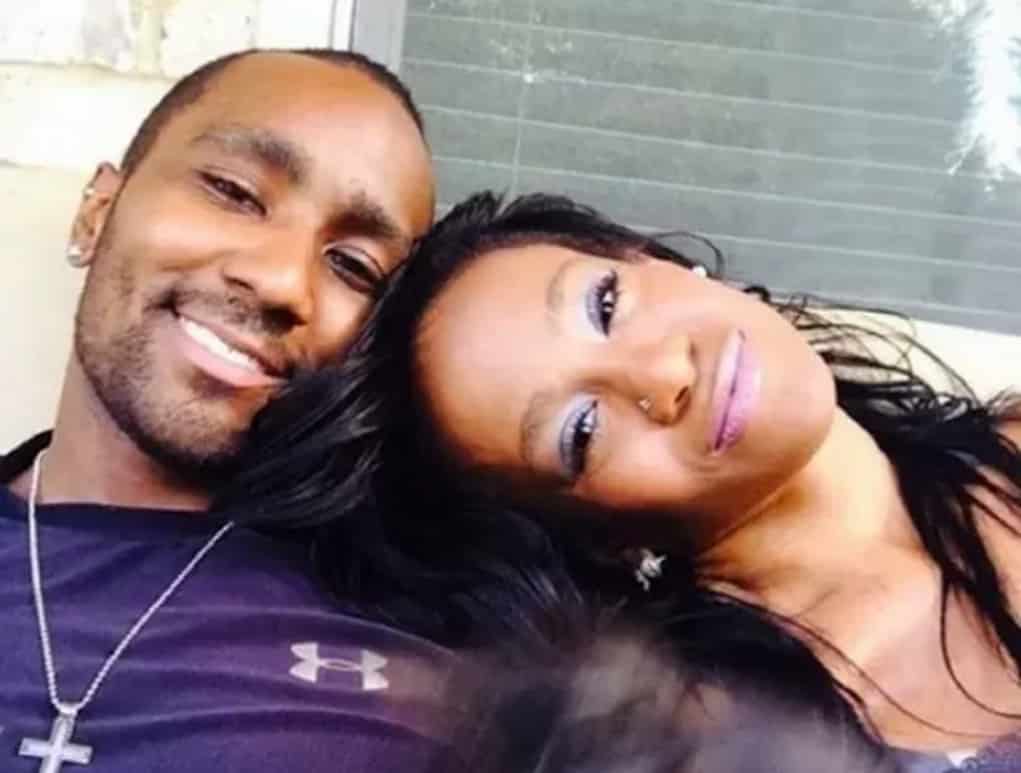 Bobbi Kristina's aunt is planning to reveal horrible news regarding the circumstances surrounding her death.
As the investigation into Bobbi's death continues, and the lawsuit against Nick Gordon for her wrongful death is ongoing, a family member has some harrowing news.
Leolah Brown, who is Bobby Brown's sister, has already come out and said that Nick murdered her niece, and that several people wanted her dead to get at the money she inherited from Whitney Houston.
In a cryptic Facebook post, Leolah says she learned how Bobbi died and she is going to reveal the truth.
"I am hurting so badly right now for the death of my niece Bobbi Kristina and what REALLY happened to her!  Hold on to your seats as I expose some really terrible things!"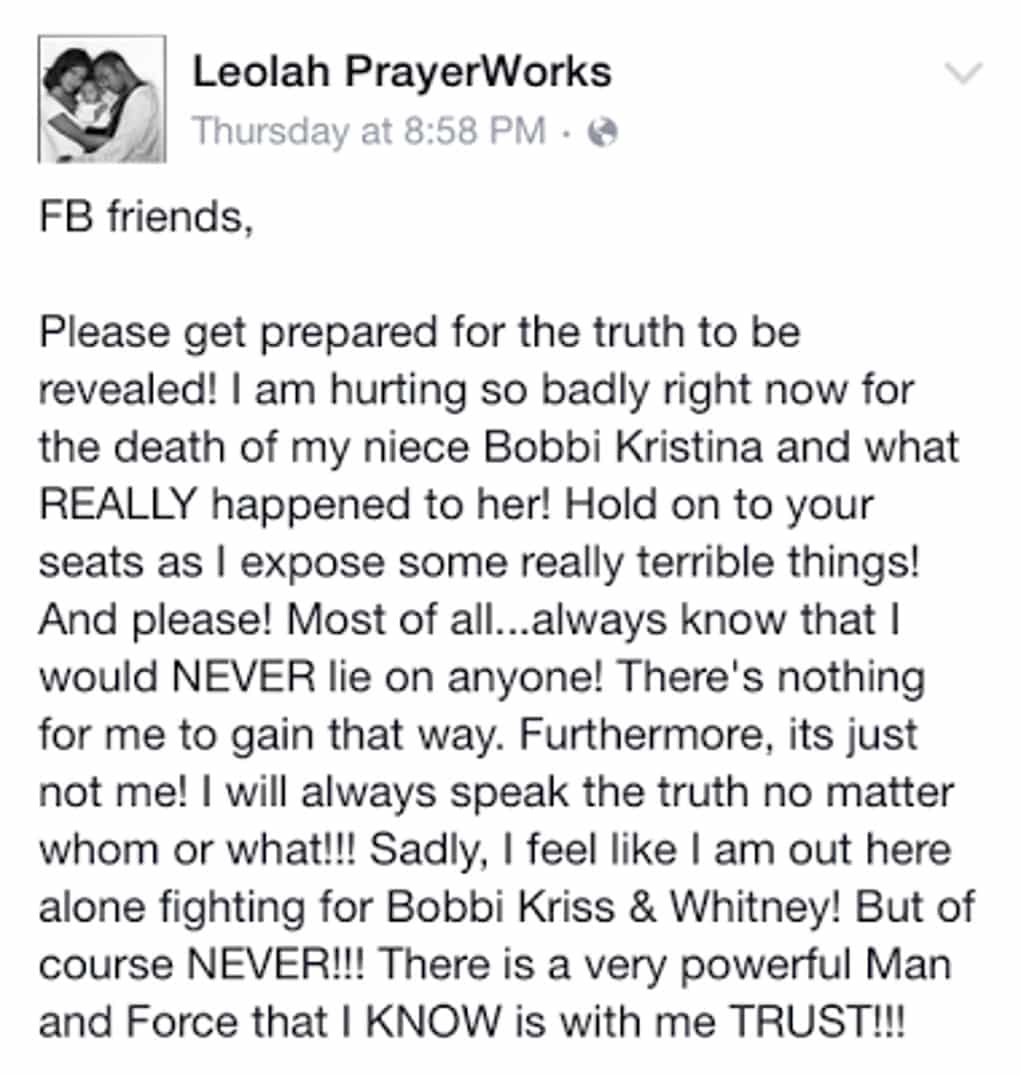 She has said in the past that she believed the circumstances surrounding both Whitney and Bobbi's deaths were too similar to be circumstance so she could possibly reveal info about both deaths.