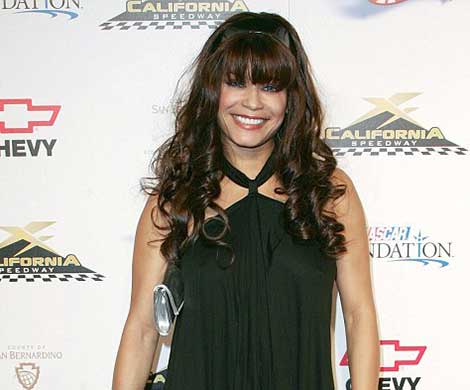 Blu Cantrell was taken into police custody last night. The former Jay Z & Michelle Rodriguez jump-off will be held for a psychological evaluation. Know why? Because Blu was running through a Santa Monica neighborhood screaming "They're trying to kill me."
Here's what's been reported:
"The 38-year-old was seen running around the streets of Santa Monica at around 2am, screaming that someone had poisoned her with gas.

Witnesses say, she went 'berserk' and after a period of time someone called the police.

Upon the arrival of police, Blu pulled the 'Don't you know who I am?' card. Blu went on to refer to herself as a 'one hit wonder'. Officers took her to a nearby hospital, where she was evaluated by medics.

Blu – real name Tiffany Cobb – has largely remained out of the spotlight in recent years, most recently appearing on NBC's Celebrity Circus in 2008″
Has Blu Cantrell been a cocaine sniffing freak since 2001? Of course. Ask Dallas Austin.