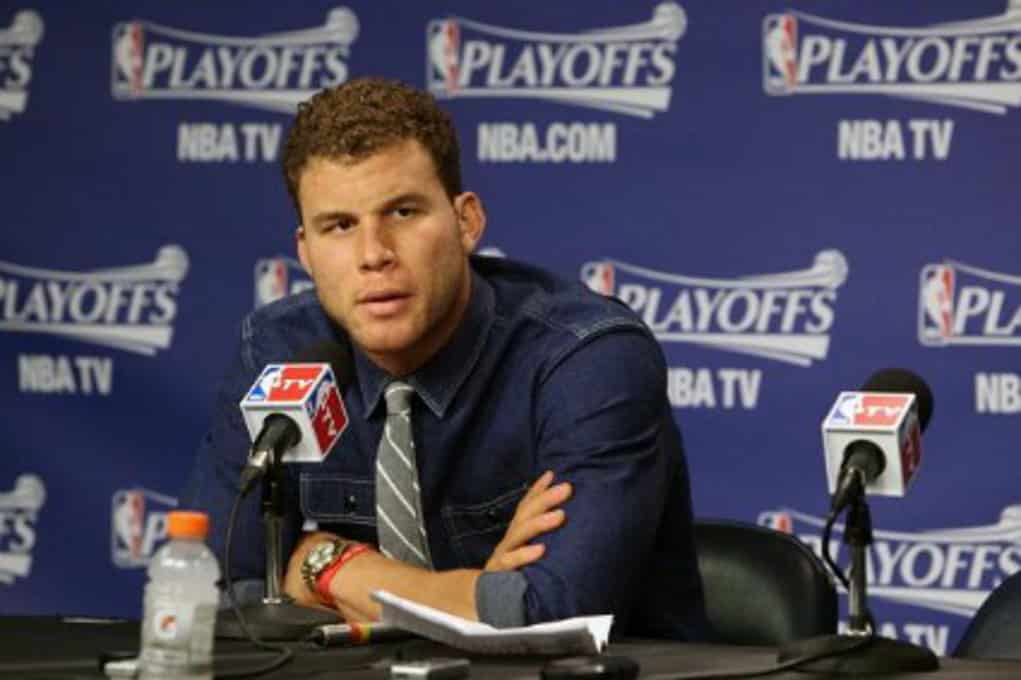 Blake Griffin is sitting out 4-6 extra weeks because he broke his hand punching the Clippers' equipment manager in the face after being called a "b**ch."
The power forward has had the "soft" label attached to him for a long time, and now everyone is coming out and saying flat out that Blake Griffin is soft.  He got into a fight with team equipment manager, and friend, Matias Testi when the team was in Toronto.  Apparently, the two were exchanging words at Sotto Sotto in the 416 and things escalated quickly when Testi called Griffin a "b**ch."
This hit a nerve for the Kia spokesperson and he punched his friend, Matias, in the face and fractured his hand costing him six more weeks on the sidelines.
On an episode of NBA Crossover, two respected NBA vets, Richard "Rip" Hamilton, and Raja Bell (who was known for his tough nose defense, just ask Kobe Bryant) came out and said that Blake Griffin is soft, and everyone knows it.
Host: "Is [Blake] soft?"
Rip Hamilton: "I mean, you hear that, you hear the rumblings in locker rooms."
Raja Bell: "Blake is soft, period."  Bell then turns to the camera and says, "Blake Griffin is soft…like the soft serve [ice cream]."
A source close to the Clippers says the team is "upset with Blake because his stupid mistake really hurts the team," and he has to "win back the team" after punching a dude who was a foot shorter and about 100 pounds lighter than him.   Blake never looked so tough tussling with Zach Randolph.