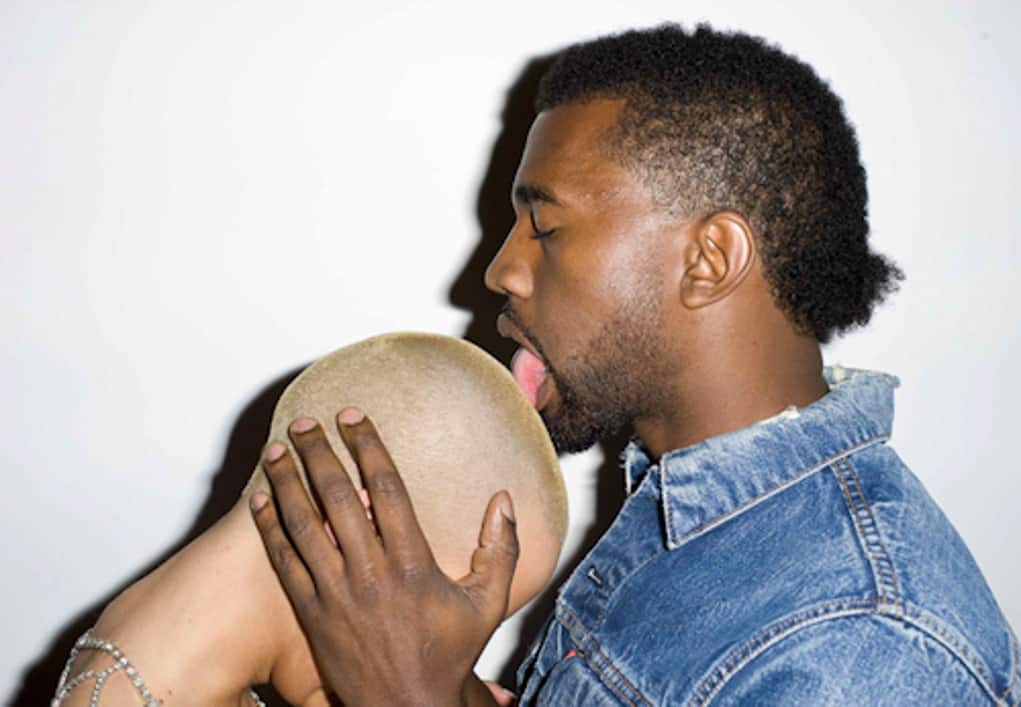 In a recently released interview Amber Rose says she never does "butt stuff with dudes" and was probably lying when she put Kanye West on blast for licking to have his bottom region played with.
By now you are familiar with what has been maybe the biggest hashtag of 2016 so far #KanyeAnalPlaylist which came after Yeezy took shots at Wiz Khalifa, and Amber Rose, on Twitter saying "You let a stripper trap you…I know you mad every time you look at your child that this girl got you for 18 years."
Kanye's ex, Amber, fired back with a tweet that nearly broke the internet, "Awww @kanyewest are u made I'm not around to play in ur a**hole anymore?  #FingersInTheBootyA**B**ch."  Then West tried to deny he was into any rear-end play, but that only made things worse as the #KanyeAnalPlaylist exploded across social media.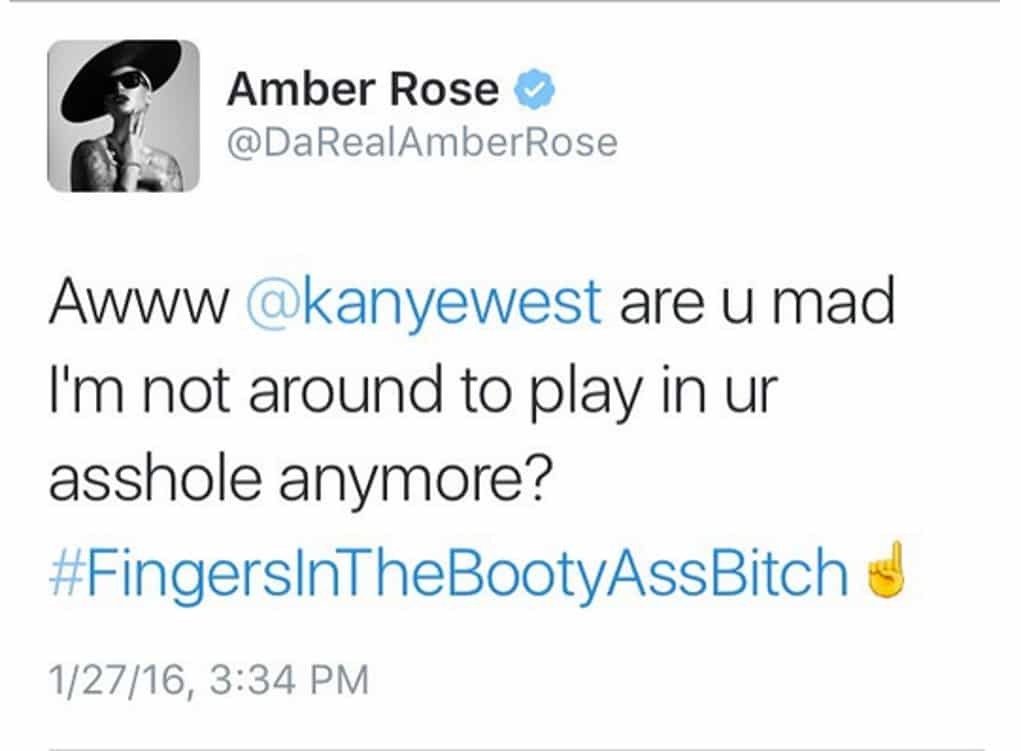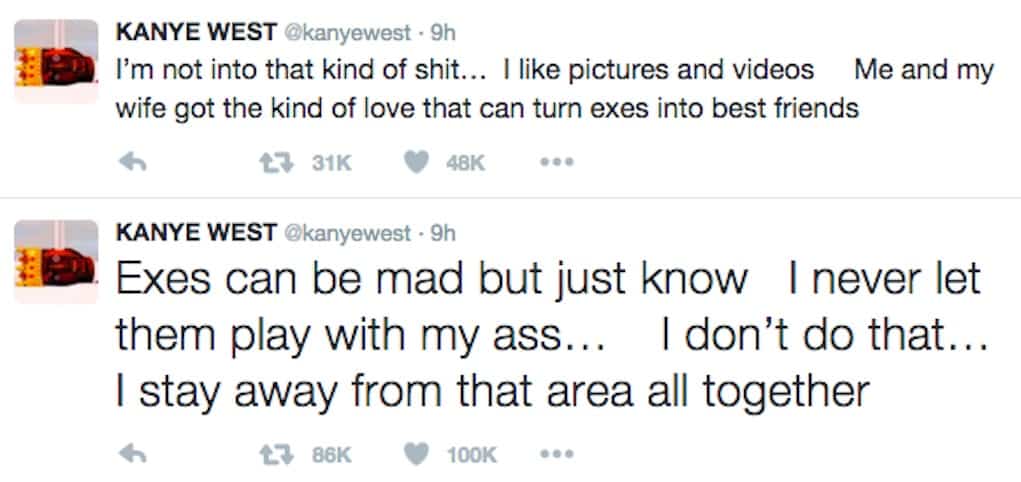 On the Guys We F**ked podcast that was released Friday, but recorded before the recent Twitter drama, Rose tells the hosts that she never does anything with guy's butts in the bedroom.
Host: Have you ever done butt stuff with dudes?
Amber: No
Host: You never licked a guy's a**hole, you never licked a guy's a**hole, Amber Rose?
Amber: Listen to me, I don't do 'doo-doo crimes.'
She then tells a story how she made a joke to a friend about them eating some a**, and how she actually thinks it's disgusting, "I feel like guys don't wipe their a** properly, that's just my thing."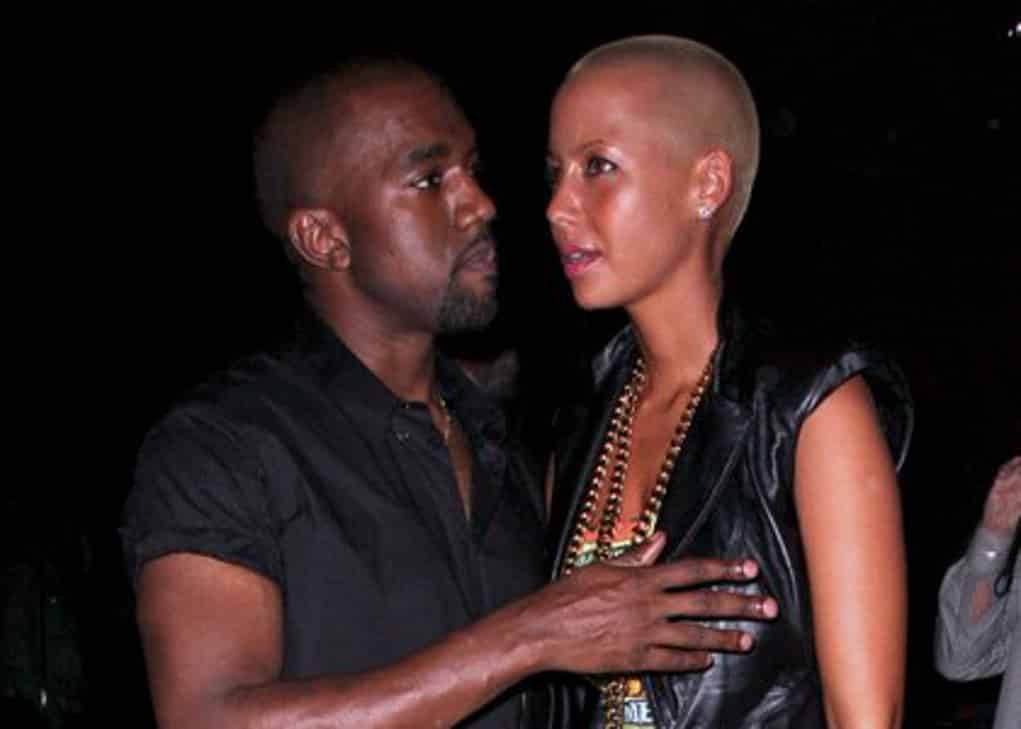 On the podcast, which as mentioned, came out Friday, but was recorded prior to Muva's Kanye-killing #BodiedByAStripper tweet, the former stripper is open about her past with Wiz Khalifa, and how she transitioned from an unknown beauty to a social media superstar.
Rose talks candidly about her sex life, and that's how the conversation of "butt play" came about, but (pun fully intended) it seems she may have been lying about Ye's fetish and was probably just retaliating for his tweets about her kid.