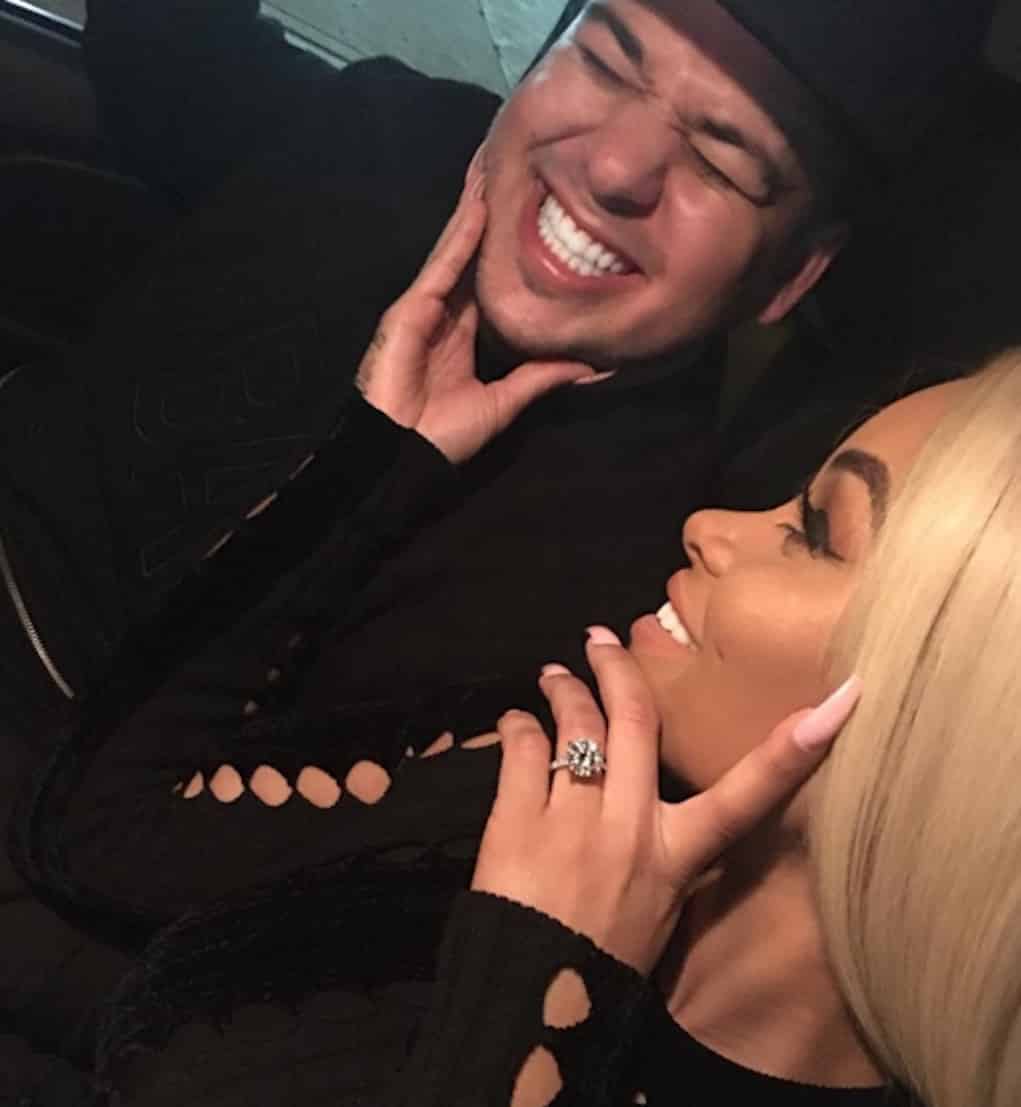 Rob Kardashian proposed to Blac Chyna last night…and she said yes!
The newly engaged couple hit up Ace of Diamonds strip club last night to celebrate, and to show of Chyna's new rock.
The Kardashian family has been silent since the news broke, but Chyna's BFF, Amber Rose, came thru with a congratulation message.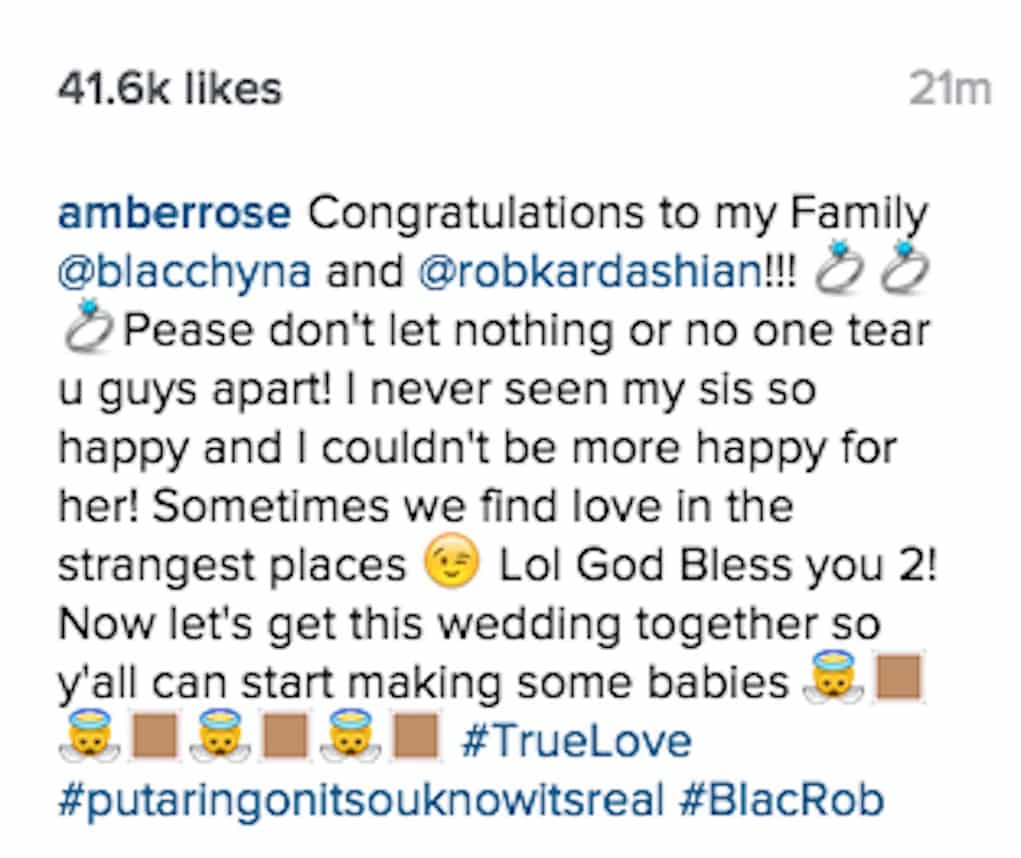 Chyna's mom, Tokyo Toni, is also excited and acting like she just hit the lotto. But just yesterday, she was ranting about boycotting their wedding if the K-Klan shows up.
The ring is reportedly 7 carats, and it cost Rob $325K. Where'd he get all this money from, but he allegedly can't even afford to buy his own house?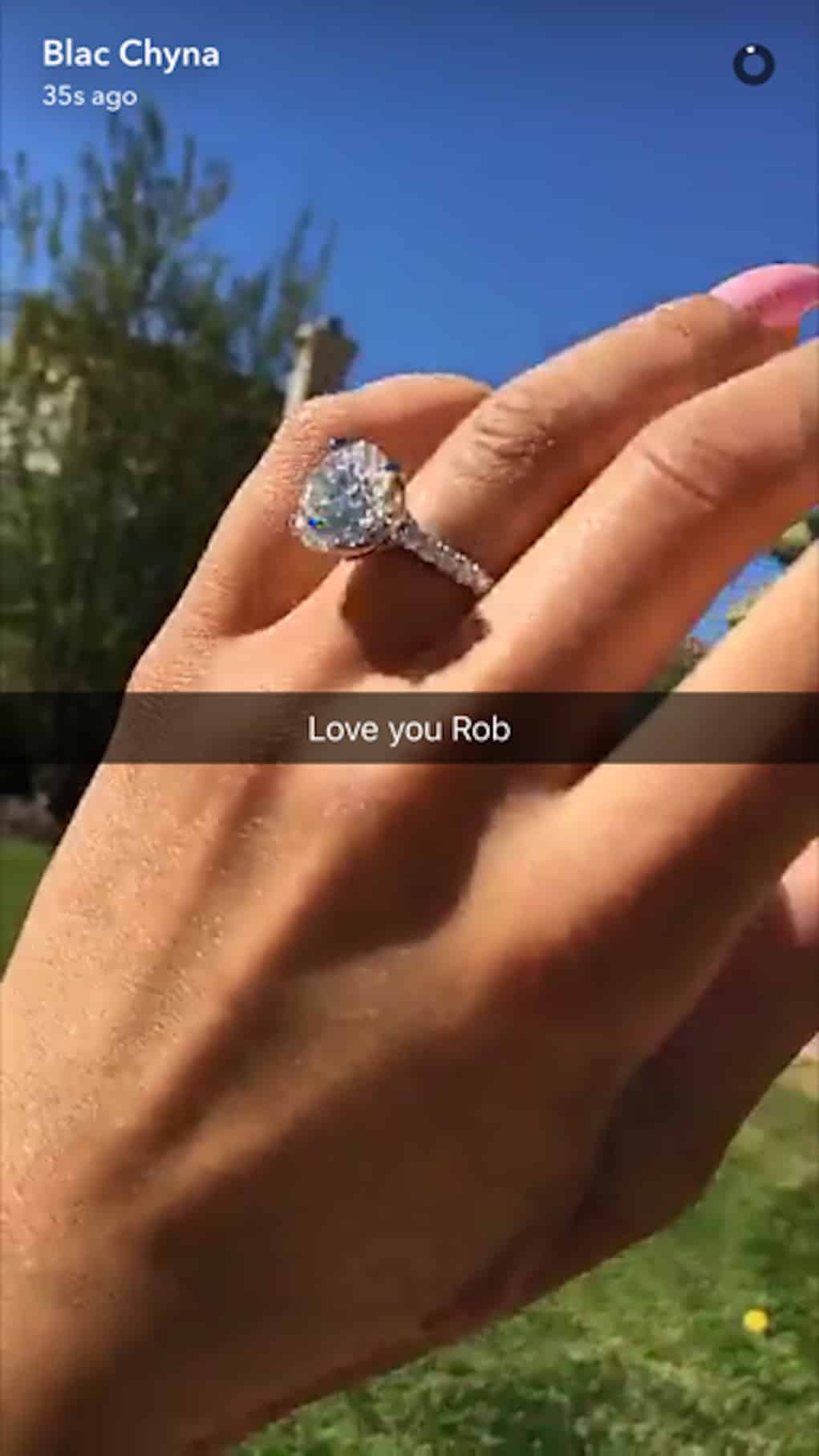 Rob and Chyna have been dating for 2 months, so this engagement seems mighty suspect. U agree?