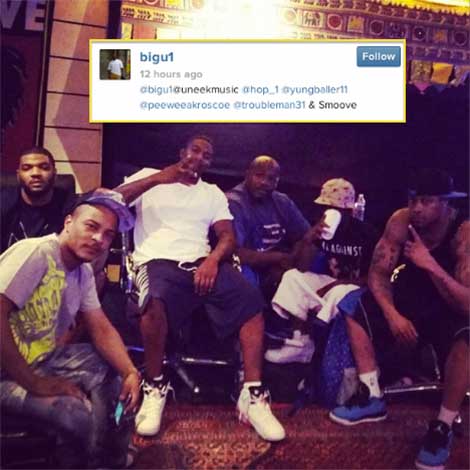 HSK Exclusive – A source has confirmed 'Big U' to be one of the two men who "nobody wanted to press charges" against.. after Supperclub LA's infamous April 30th incident.
This, merely five-days after owners of the Hollywood hot spot reportedly fired the Samoans security guards over their their "ambush on two of LA's most respected.
Big-U is reportedly setting the record straight, supposedly using Instagram to get the word out. Just ask T.I.
Check it: