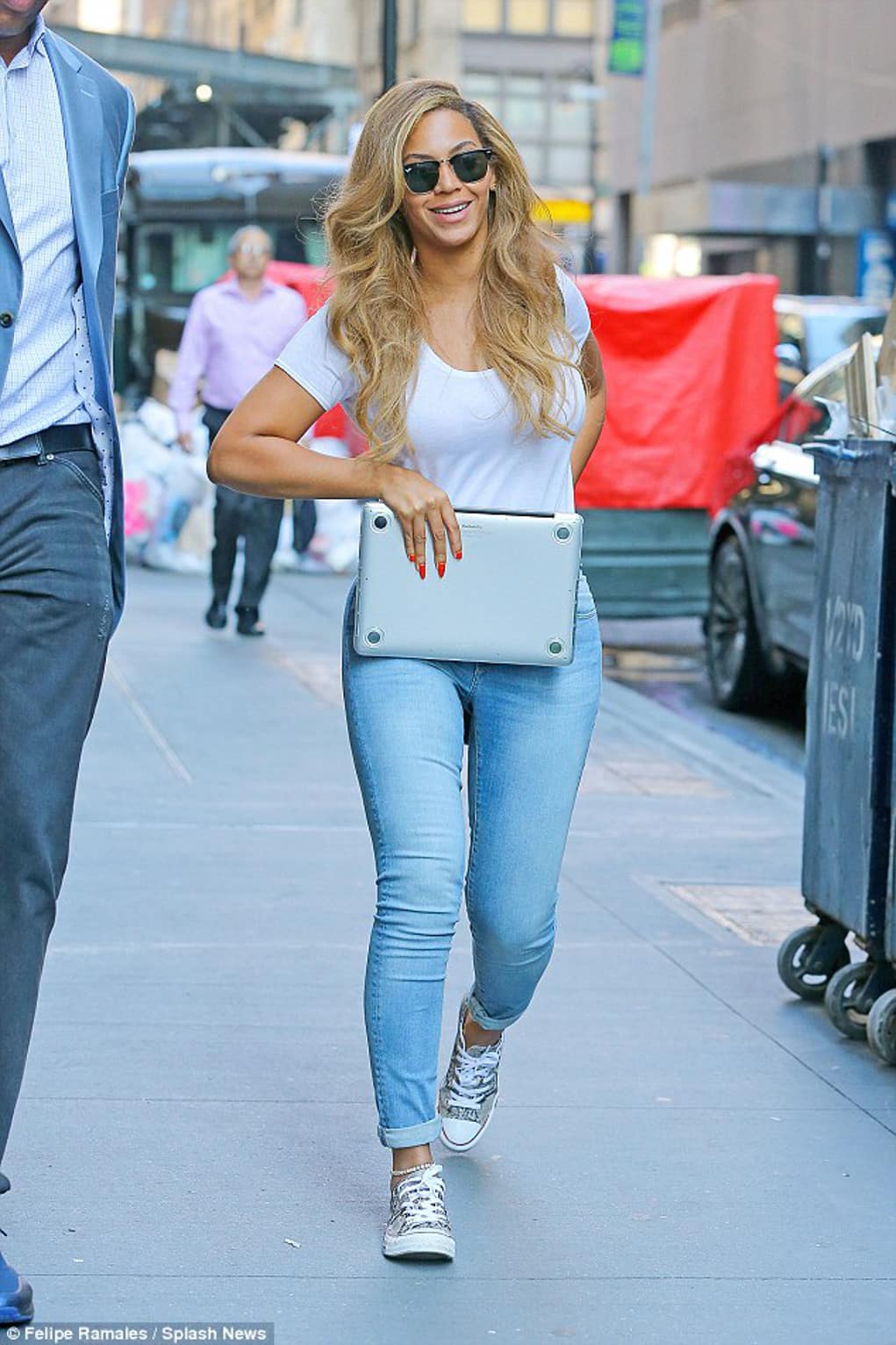 Everywhere Beyonce goes she has been covering up her baby pump, as it looks like her and Jay Z could be expecting their second kid.
This has been going on for a couple months now, as Beyonce has been strategically covering up her stomach whenever she is around photographers.  Bey has used whatever she can find, purses, laptops, or just her own hands to cover up her preggo tummy.

The buzz that she could be pregnant has only grown after she was seen walking around New York on Wednesday and the whole time she put a big handbag in front of her stomach.  Queen Bey was also wearing all black to try to make herself look more thin and hide any bulge.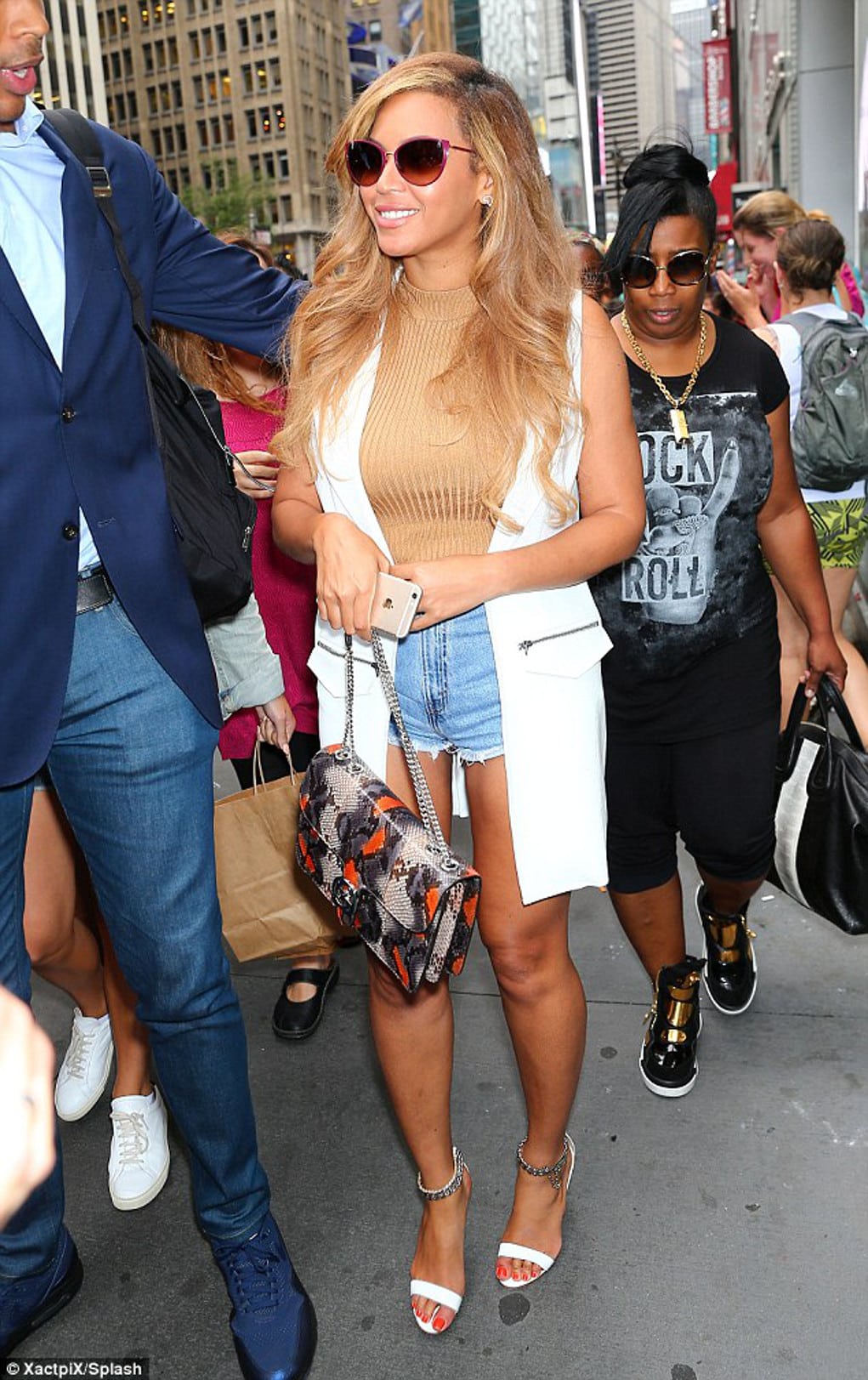 Blue Ivy is three-years-old now, so it would make sense that Jay and Bey would be trying to pump out more kids.   The two have said previously in interviews that they want more little pop/rap moguls to play along with their daughter.