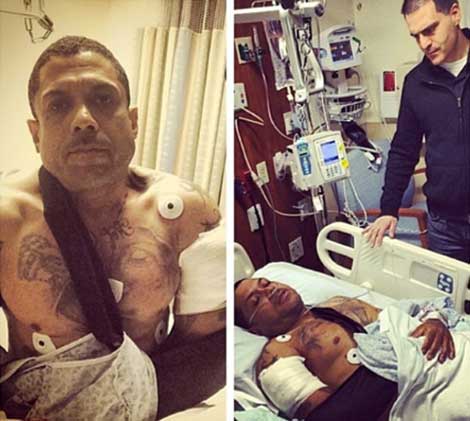 Raymond 'Benzino' Scott is listed in 'stable condition' after being shot in his right arm. Cops say Zino's 36-year-old nephew fired the bullets.. while the LHHA star drove behind a hearse carrying the body of his late mother, Mary Anna Scott. Benzino's nephew, Gai Scott, now faces charges of armed assault with attempt to murder. He remains in custody and is set to be arraigned on Monday (April 1, 2014).
"There has been growing family tension between Raymond Scott and Gai Scott." ~Timothy Cruz, Plymouth County D.A.
Sources say the shooting happened just before noon today (March 29, 2013) during Mary Scott's funeral procession — travelling through Duxbury, headed for Plymouth's St. Peter's Church. That's when Gai Scott reportedly fired several shots from his Bentley into the red Dodge SUV Raymond Scott was driving.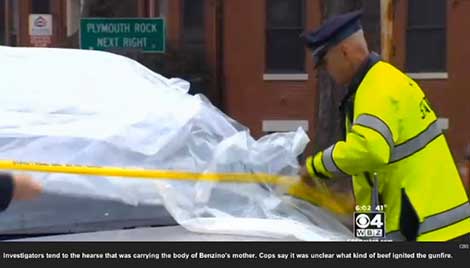 "At some point when the cars were side by side, Gai Scott fired several shots into the red Dodge SUV being driven by Raymond Scott… Raymond Scott got out of his car and was driven by a passerby to the Duxbury police department. "
Here's the latest from The Boston Globe:
"It was a 12 o'clock funeral. . . . They were a little late," said the Rev. William Williams of St. Peter's Church. "The funeral went on."
When the funeral procession arrived at the church, said Williams, he looked out the door to see the hearse and a limousine both smudged with blood.
"They were pretty upset about the death, and this made the sadness even sadder," he said.