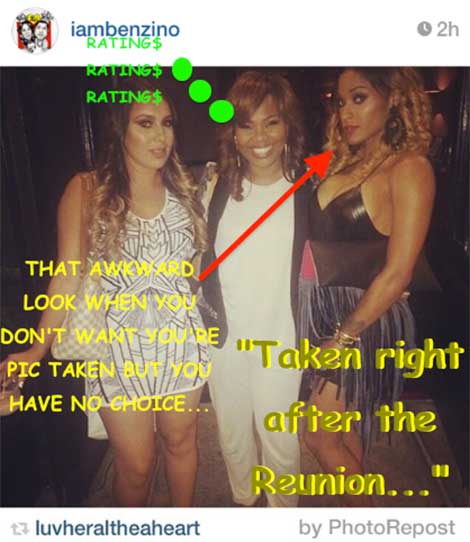 From the looks of it… Joseline is not going anywhere! Just ask Stevie, said the be the person who took this pic "right after the reunion" mash-down!
According to the IG repost, the pic captures Mona Scott Young and Joseline the Ratchet Rican posing at Mr. Chow's where they're said to have had a celebratory dinner.
I mean Mona sure is smiling from ear-to-ear, ain't she? It seems like Joseline AKA "The Animal" — who's pegged as the culprit responsible for setting it off — is Mona's ex golden goose.
That said… Do you think Joseline could really be replaced?