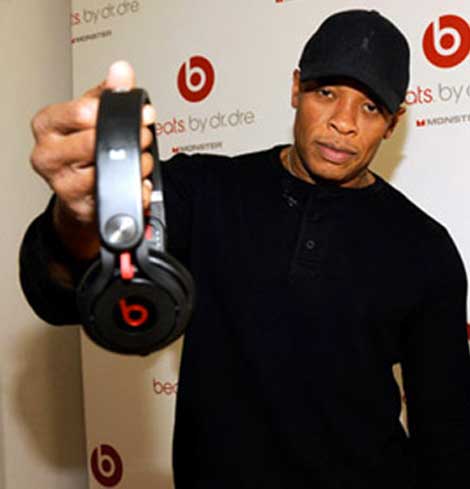 Brand It and They'll Buy It!
HSK Exclusive – Dr Dre is making more money from his Beatz By Dre than he ever did from his actual beats! Know why? A pair of Dre's headsets go for an average of $300, but they each cost under $5-bucks to manufacture in China!
Here's how the numbers add up … With Dre reported to rack in 64% of each unit sold, Dr Dre would pocket about $188.00 of your $300 spent on his headset trend.
"Just a few years ago, spending $300 on headphones was something only a handful of artists, music producers, and audiophiles would even consider. But that was before a hip-hop legend got involved."
Here's the drop:
"Dre is making so much money off headphones making music is secondary.

This headphone craze is like the 80's Walkman craze … and when it's over Dr Dre and Jimmy Iovine will be the only winners."