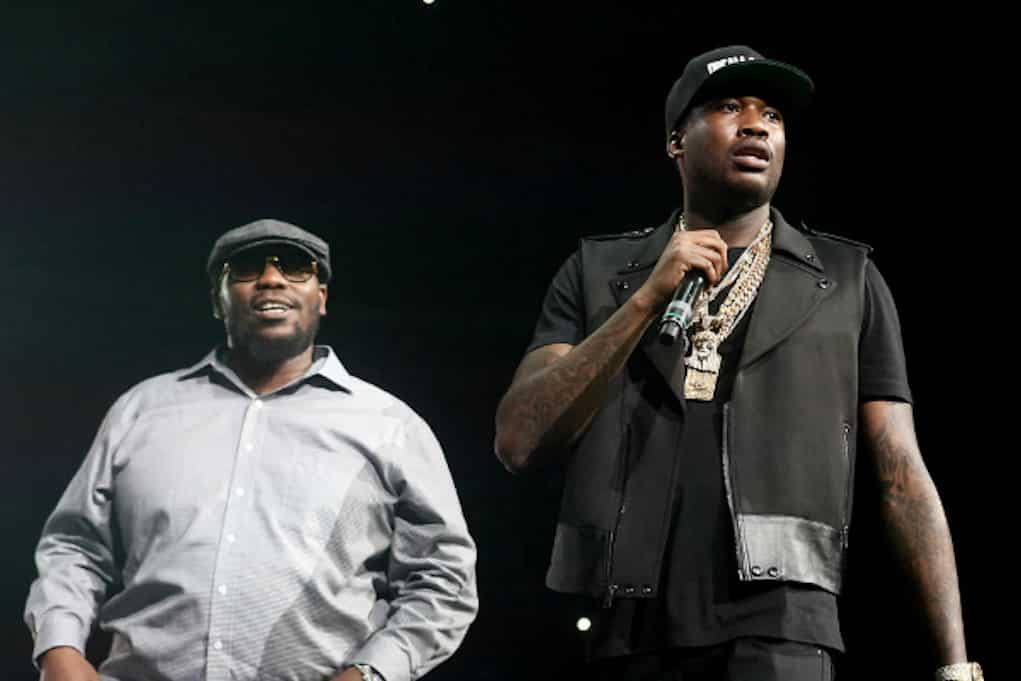 Beanie Sigel got more than he bargained for when he decided to link up with Meek Mill for his Game diss track called "OOOUUU." Beanie claimed he helped Meek write the track, which set Meek's goons off!
The incident went down at Puff Daddy's Bad Boy Reunion Tour stop in Philly. Video shows Beanie lying on the ground.
The goon who's taking credit for it goes by the name Teefy Bey – Do4Self CEO and Dreamchasers affiliate, and he went on video to explain why he had to lay hands on Beanie.
Peep the video: