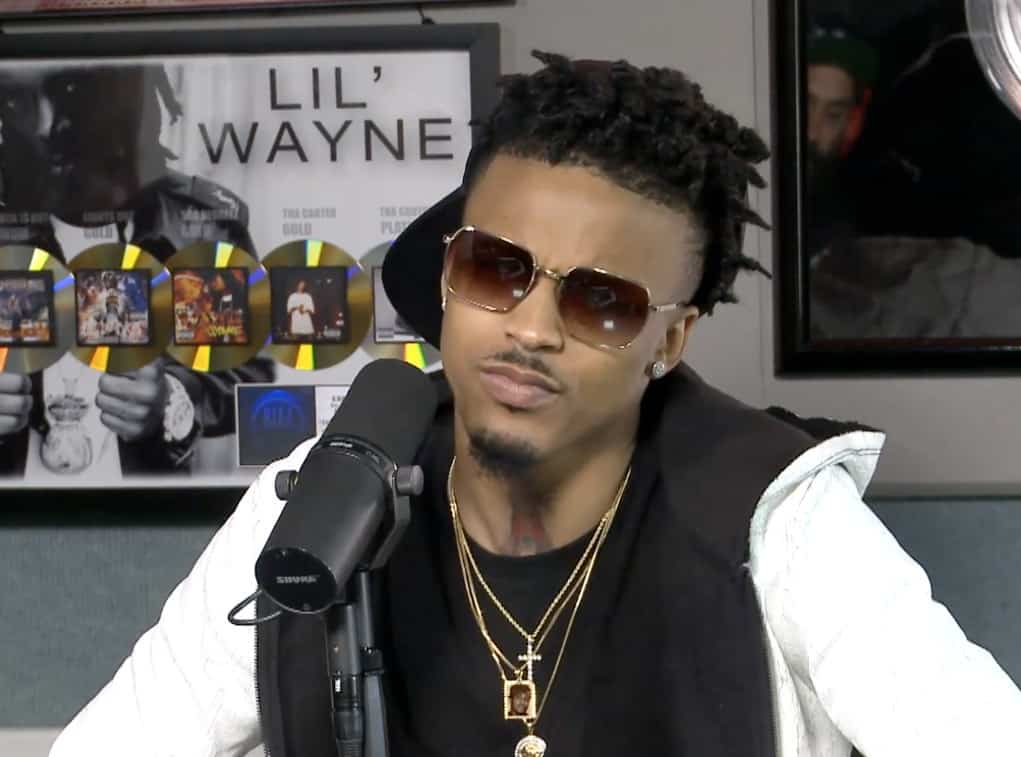 August Alsina received some very threatening texts from a member of his family.  Instead of not replying and waiting for his cousin to calm down, or calling him to talk things through, August took to IG to put his cousin on blast.
In the texts, the man makes some strong accusations against the R&B singer.
"I heard that s**t u said to aunt triece and that s**t ain't cool.  B***h it's gon take a mf like me to expose yo lyzing AZZ."
His cousin rants about Alsina being a changed man since his singing career has been successful, but then he goes off the rails and accuses the singer of being the one behind his own brother's death.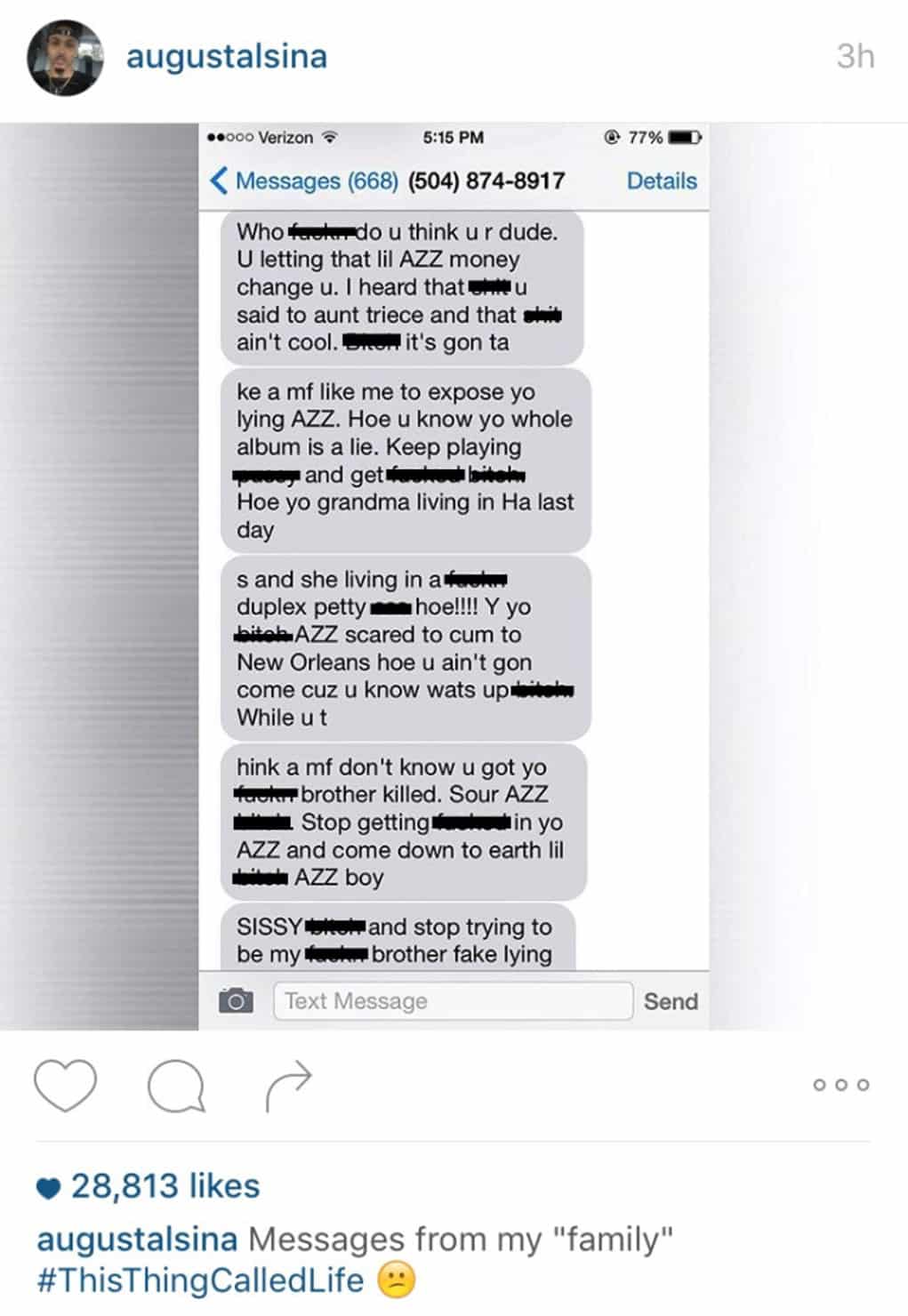 "Y yo b***h AZZ scared to cum to New Orleans hoe u ain't gon come cuz u know wats up b***h.  While u think a mf don't know u got yo f**kn brother killed."
In 2010, August's brother, Melvin LaBranch was gunned down and it became an unsolved murder, but Alsina's cousin seems to know who was behind the shooting.
August put this conversation on Instagram and even included the phone number.  "PrinceCharming_xo" was getting harassed and doubled down on the claims that the singer was behind his brother's murder.