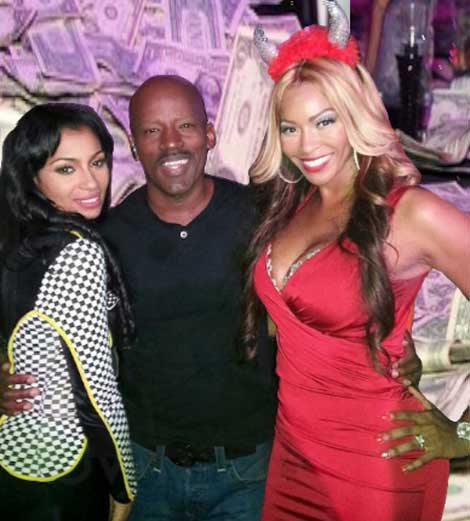 HSK Exclusive – We've learned the Atlanta strip clubs where sources say Hiram Hicks' girlfriend "still dances at."
According to our tipster, the leading lady in the former Def Jam President's life goes by the stage name "Pooh Pooh." [Yup, that's a first!] Anyway, we're told she gets her hustle on between ATL's Cheetahs and Follies Gentlemen's Clubs.
This news comes as reports reveal the couple forked out five-bands on Karlie Redd — for the former LHH cast member to join them in the three-way sex session, in return. Know why? Sources say they were looking to land a lane to lead "Pooh Pooh" to land a spot in the LHH reality series.
Here's the drop:
"Hiram left his wife of almost 20-years for a throwback Detroit groupie stripper named 'Pooh Pooh.'


Hiram's known across Atlanta for smashing groupie women in his Artist Factory studio office, his wife divorced him and took all his money."