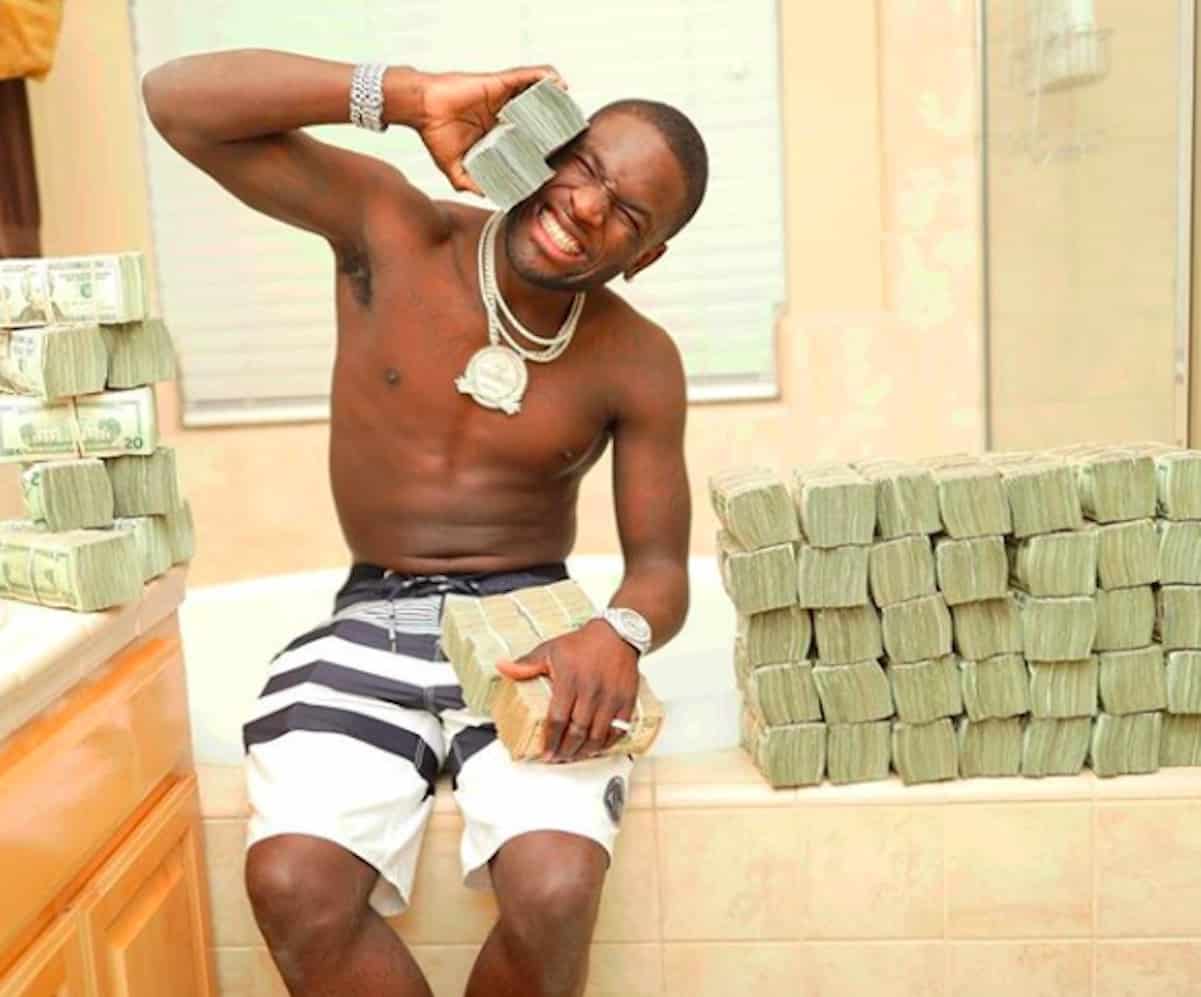 It all started when Atlanta rapper Ralo (who??!) told DJ Vlad that he owns a bunch of houses in his neighbor plus an ENTIRE apartment complex that's hidden behind gates. In the interview, he says he feels safer in the complex. He can park his fleet of luxury whips outside with no problem, EVERYONE in there has a ton of guns to protect him, and he allows them to stay there RENT FREE.
Welp, the Feds were clearly watching because less then two months after Ralo spilled his own tea, the complex got raided.
Witnesses saw cars getting confiscated and "a group of well-armed officers, looking like they were coming to get somebody."
The 23-year-old rapper was arrested on April 15 and charged with "conspiracy to commit a felony." What kind of felony? Who knows.