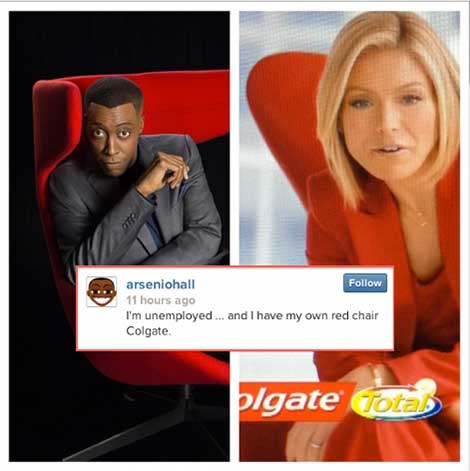 HSK Exclusive – Arsenio Hall knows all too well what it's like to be a Black bonafide talent being overshadowed by less than talented Caucasian counterparts.
That could be why the one time reigning King of Late Night Talk TV seems to be sending out subliminal messages exposing the "Blurred Lines" between Black and White — not only in the world of entertainment, but also in order of precedence… even when it comes to at least one celebrity homicide.
"If Justin Bieber had gotten shot in Tupac's car, we'd know more." -Arsenio Hall
You'll recall… early last month, the network cancelled The Arsenio Hall Show after just one season. This, while Arsenio was left to stand up against an apparently united power of the Jimmy's. Arsenio seems to now stand alongside the likes of Dave Chappelle, who previously turned his back on Tinseltown.
What's out there…
"Dave Chappelle joked that Black people have come from a broth of unsolved mysteries."