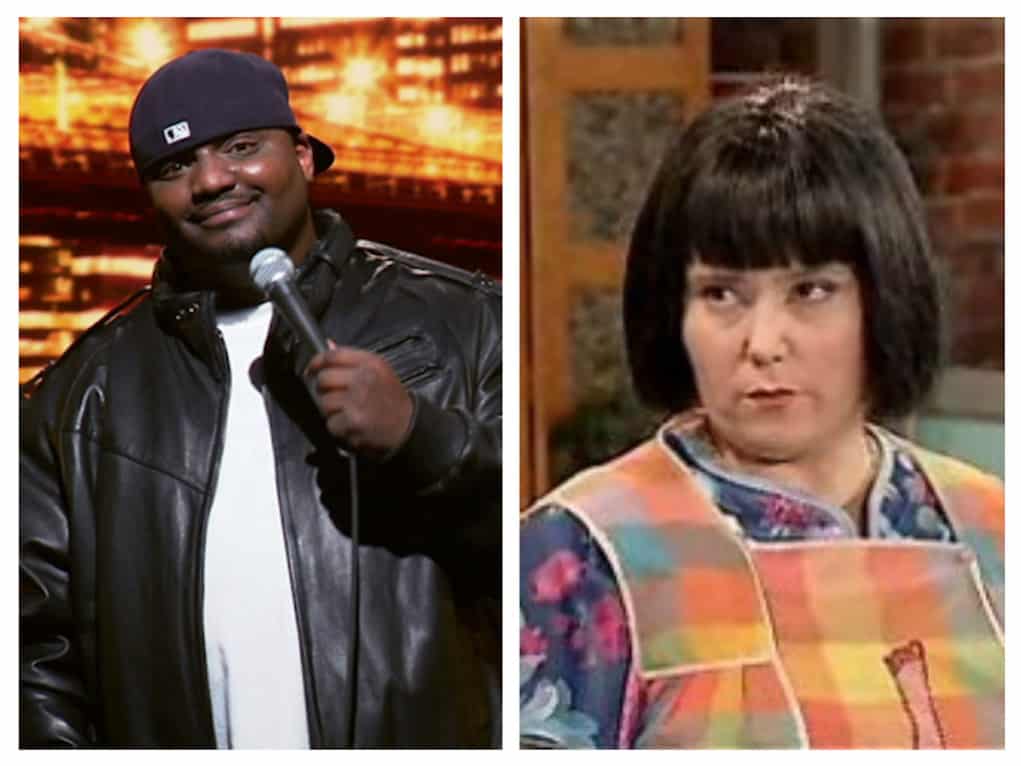 Racism in Hollywood is no secret, but it's not too often that a celebrity actually speaks out about it.
Comedian Aries Spears stopped by "The Breakfast Club," and talked about his experience during his time on the FOX show "MADTv."
Aries was in the makeup room with his co-stars Debra Wilson, Pat Kilbane (a white man who was dating Debra at the time,) and Alex Bornstein…the lady who played Miss Swan and the voice of Lois on "The Family Guy." And Aries didn't hesitate to call Alex a "racist c*nt"!!
The comedian says Alex started looking at her fingernails and said to Pat "I got all this black dirt under my fingernails like I was raped by an n*gga, and I have the evidence to prove it."
Aries and Debra complained to the show's execs, but no one took their complaint seriously. Instead, they labeled Aries and Debra as the "troublemakers." SMH
Peep the video at the 7:10 mark.