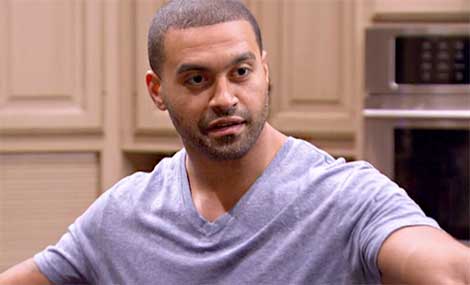 Who the F*** Cares?
The reality TV shine is really going to peoples head. Reading Apollo Nida's autobiography seems about as interesting as watching paint dry.
Apollo has one last thing he wants to do before he's hauled off to prison for eight years!
The "Real Housewives of Atlanta" personality, and husband of Phaedra Parks, wants to follow in the footsteps of his wife, by writing a book of his own. Instead of jotting down some tips on etiquette, fitness, lessons for his sons—or even the finer points of what not to do word has it Apollo is instead working on tell-all book about himself.
Supposedly, he's been meeting with a team of writers to draft up a copy of his autobiography before he turns himself in on September 10. Sources say that the book will focus on his upbringing and the events the led up to his incarceration. It's not clear whether they're talking about his first or second prison sentence.
There's also no word on whether the rumored project will cover his marriage to Phaedra or their experience on "RHOA."
With just a few days left before he's locked up, Apollo is allegedly working very hard to get all of the necessary elements together for the book.
Apollo, who is said to have shot a cover for the book, hasn't yet confirmed the project at this time.

source