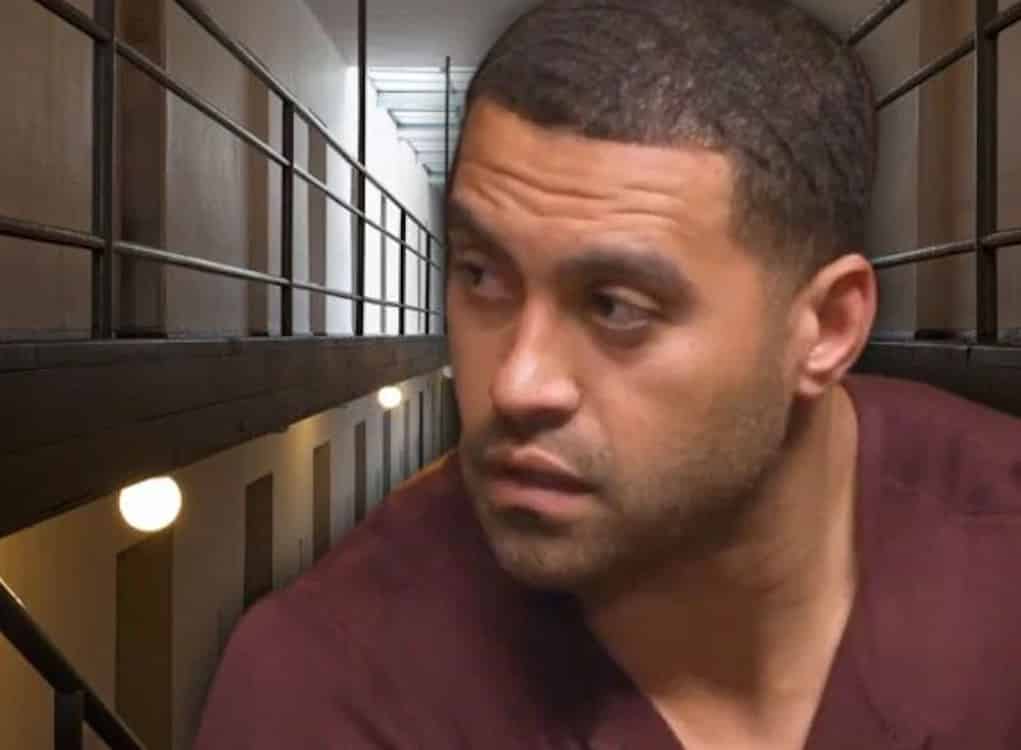 Apollo Nida continues to prove he ain't got no damn sense! The convicted felon was reportedly caught with a cell phone inside his New Jersey prison back in February.
According to reports, Apollo was using the forbidden phone to call friends and family from the Fort Dix Correctional Institute, where he is serving out his eight-year sentence on fraud and theft charges.
He was previously in a camp with the general population, but after this latest incident, he was placed in maximum security!
Apollo will be locked up behind barbed wires for the next 18-months. He will also be subjected to stricter rules that will greatly impact his visits with his family.
Everyone who goes to visit a prisoner in maximum security must receive a full body scan before entering the facility…even 5-year-old Dylan and 2-year-old Ayden.
But that's not all, Apollo is allegedly acting an ass with his fellow inmates, too. And many of them are tired of his big ego.
"Apollo is not well-liked among the other prisoners because he thinks he's still a famous reality star. He wanted special treatment, and had a hard time adjusting to prison life,"