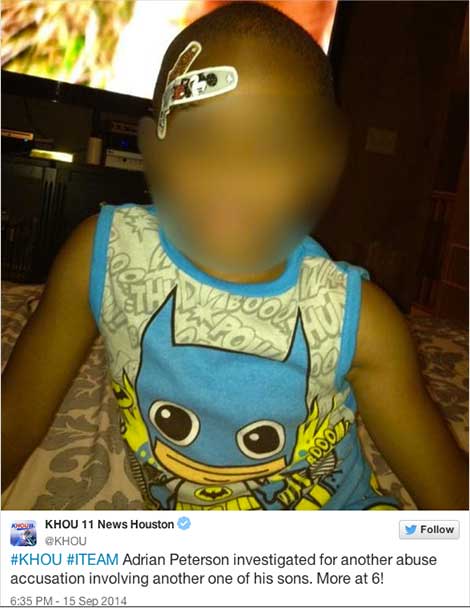 Sins of the Father!
Text messages between Peterson and the mother of the 4-year-old boy, who isn't the same mother involved in the other case, explaining what happened. According to her, Peterson initially said the boy hit his head on his car seat before he admitted, after being questioned by the mother, that he beat the 4-year-old.
Peterson reportedly said his son received the beating because he swore at his sibling. Although Peterson didn't say what he hit his son with, the beating was severe enough that it left a scar on the boy's forehead.
The incident allegedly occurred in June when the boy was visiting Peterson at his home in Texas.
Charges weren't filed in this case, but it could play a factor in the current Peterson investigation. The running back was indicted on a felony charge of injury to a child Friday for allegedly beating another 4-year-old son with a tree branch.
Peterson was reinstated by the Vikings on Monday, but it's unclear if his status will change in the wake of the latest report.