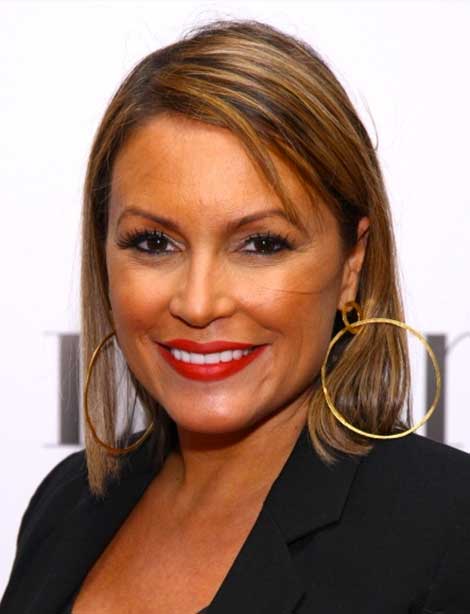 "Today will be my last show…"
Angie Martinez sent shock waves across the industry, yesterday — after abruptly announcing her resignation from HOT 97, a spot that's been her home away from home for more than 15-years.
"It's sad, but it's also exciting," the 41-year-old said during her final show on air on Wednesday afternoon. "There's been things that I've wanted to do for quite some time. I have opportunities that I want to pursue."
The Nuyorican 'Voice of New York' also used social media to drop the bomb.The question now remains: What led Angie to decided to throw deuces up to HOT 97… and sign on with the station's rival radio station?
"Clear Channel confirmed that Angie would join Power 105.1 in New York and 103.5 The Beat in Miami."
Here's what Angie released to IG:
"Today I resigned from HOT97. I am grateful to the Emmis family for my time with the company and the immeasurable way that it has shaped my life. We made history together in so many ways and I will cherish those memories and my friendships forever. This was one of the toughest decisions I've ever had to make but ultimately it is time to move on, to grow and to be challenged in new ways. Saying goodbye is always emotional and bitter sweet but I am extremely excited about the future. Thank you HOT97 and most importantly….the listeners… for an unimaginable journey. Today will be my last show ❤️ stay tuned…. Love, angie"

"Martinez will be replacing Power 105's DJ Prostyle on weekday afternoons and in turn, Prostyle will be hosting weekday mornings from 10 a.m. to 2 p.m."
HOT 97 released this statement over Angie's departure:
"She exemplified professionalism and passion for music. We thank her deeply for her commitment to hip hop, radio, and broadcasting."