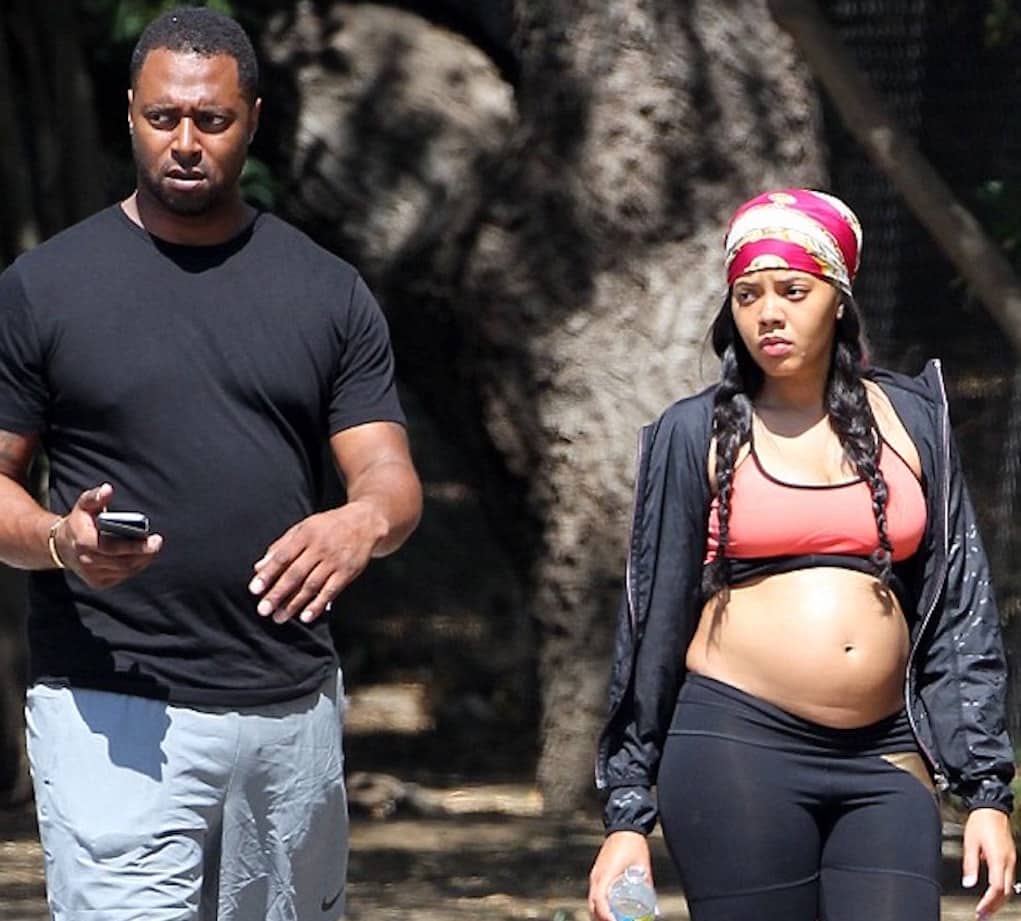 Angela Simmons wasn't going to waste any time making things legal with her felon bae, and the two are secretly married according to Bossip.
The "Growing Up Hip Hop" star and Sutton Tennyson announced their engagement back in April, and one month later, it was revealed that the couple was expecting a baby.
Angela gave birth to their son two weeks ago, and according to Romeo Miller's sister, Cymphonique, Angela and Sutton are now husband and wife.
In a statement to Bossip, Cymphonique says she wondered if Romeo and Angela had some unfinished business, but it's too late now because Angela is a married woman.
"I think it's pretty cool that even after they stopped dating they still remained friends. I was wondering if there was something else there. Either way it's too late now, she's married!" – Cymphonique
Congrats?