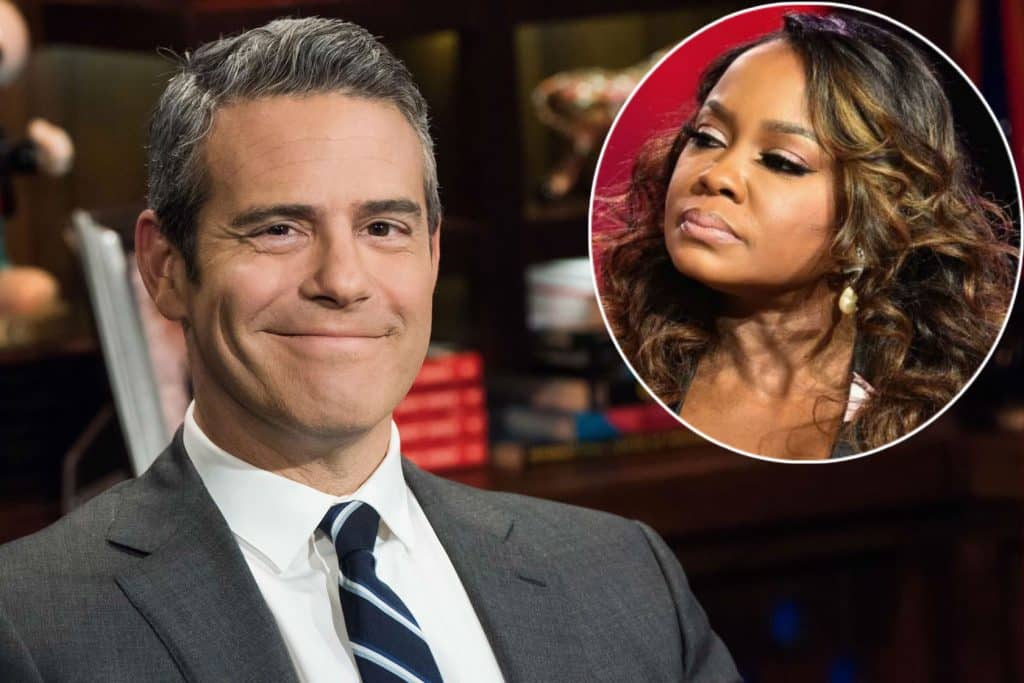 Phaedra Parks may be fired from The Real Housewives of Atlanta, but the sinister plot she concocted to frame Kandi Burruss continues to be a hot topic for reality TV lovers.
Show creator and Executive Producer, Andy Cohen, sat down with Power 105 FM's The
Breakfast Club on Friday. He spoke candidly about the Phaedra Parks scandal and spilled some RHOA tea.
Andy revealed that he was shocked at Phaedra's composure after being exposed.
"She was very passive, I was surprised by that."
The Watch What Happens Live host firmly shoots down Phaedra's claim that she was fed the rumor by a RHOA producer.
"I don't believe it and also I know Phaedra, and I know everyone in the group," he said. "You can't tell them, 'Go say this on camera…' It just doesn't work. You ever met a housewife? They do their own thing."
As you know, Parks manufactured the malicious rumor that Kandi wanted to drug and rape Porsha Williams.
On the self-professed Southern belle's firing, Andy confirmed the report in a circuitous way.
"Well, look, we're looking at next season," he said. "And you have to look at where we left off, which is none of the women want to engage with her, so that's a tough place to come back from."
During the interview, Andy also dishes on The Real Housewives of Potomac, NeNe Leakes' return to the show, and the men of the franchise not being paid for their appearances.