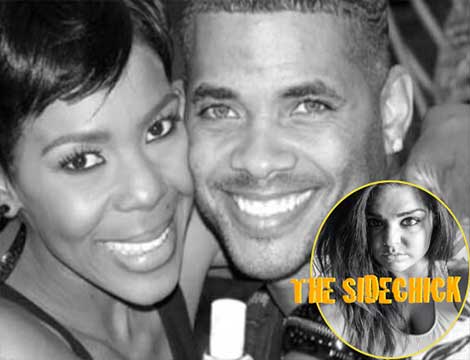 HSK Exclusive – It's been less than two-months since Andrea Kelly married the barber… and now, we've learned she's through with Mister McKee!
According to our tipster… "Andrea divorced Brian, 36, after she found out he had a girl on the side."
This news doesn't exactly mean Andrea's checked herself into Heartbreak Hotel. Know why? We're told Andrea may have tied the knot with Brian all for face!
"Andrea married Brian to give her character some interest and to create a plot for when she divorces him on Hollywood Exes."
Here's the drop:
"It was getting boring for Andrea to keep crying about R Kelly on the show so she decided to get married and divorce for TV.

Andrea knew Brian's a bisexual, and she also knew he was smashing the chubby White girl, JayLynn Umbleby."