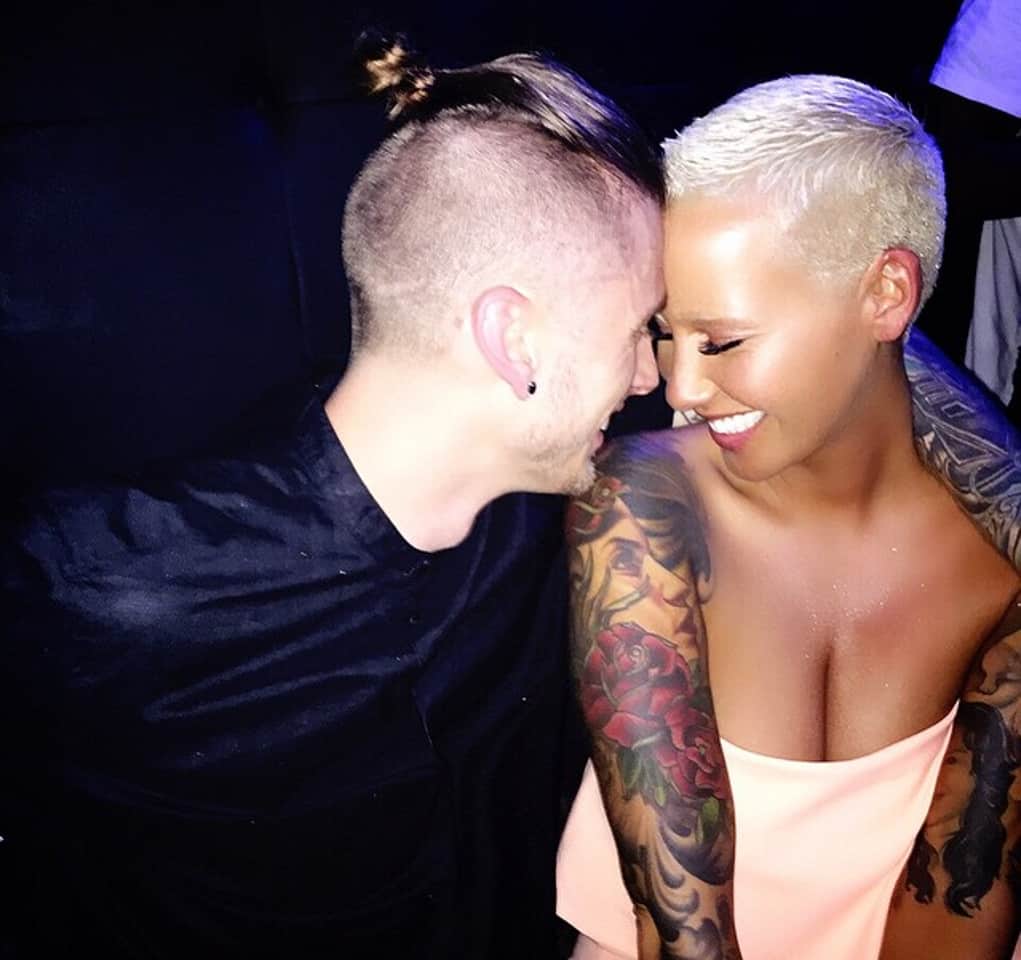 Never one to wait long between rappers in her bed, Amber Rose posted a pic on Instagram of her and Machine Gun Kelly snuggling real close.
Rose and the Cleveland rapper had been confirmed as dating for a few weeks now, but here Amber confirms she likes getting the pipe from MGK.
Guess she was tired of dealing with French Montana, and is back to the skinny-ass tattooed type like her baby daddy, Wiz.