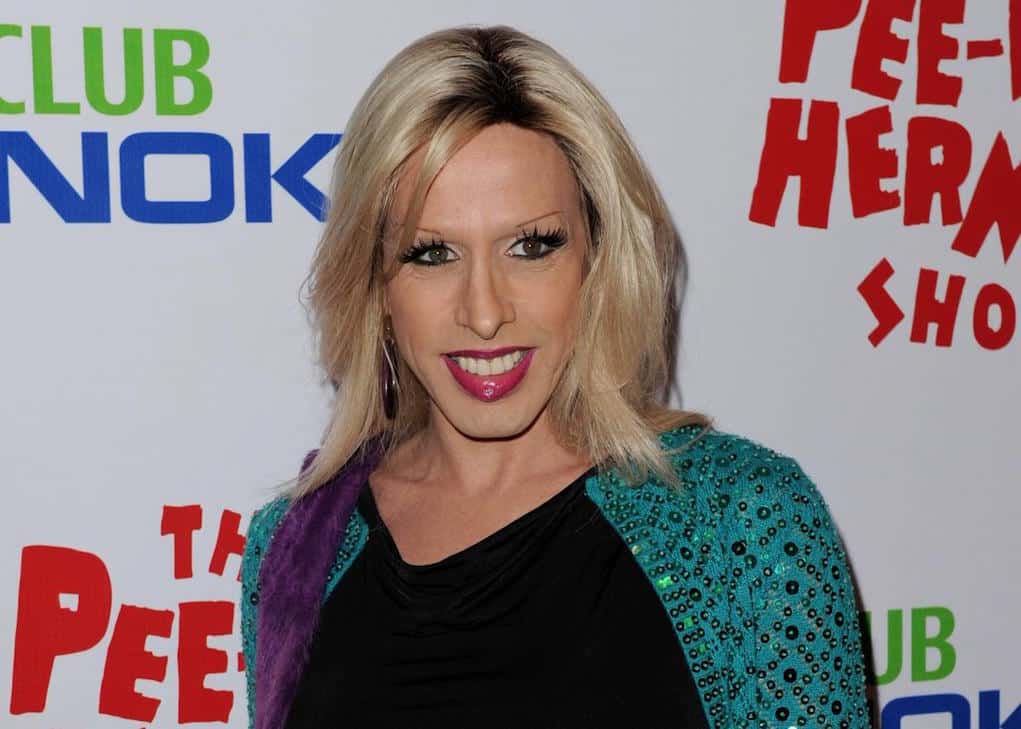 Remember when Jada Pinkett Smith encouraged everyone to boycott the Oscars when Will Smith wasn't nominated for his performance in the movie Concussion? Transgender actress Alexis Arquette went on an epic Facebook rant, outing Will and Jada for their homosexuality. She also claimed Will's first marriage ended when his ex-wife caught him servicing his sugar daddy.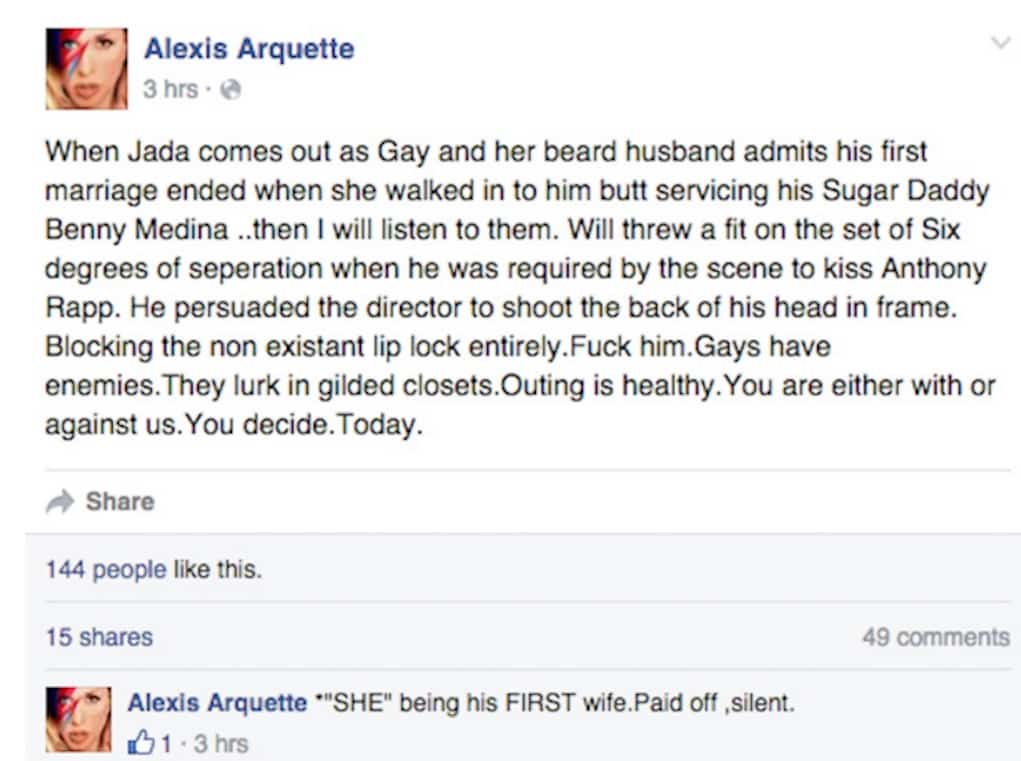 And now, Alexis has died at the age of 47. Her brother Richmond left an odd and savage FB post announcing her passing on his page.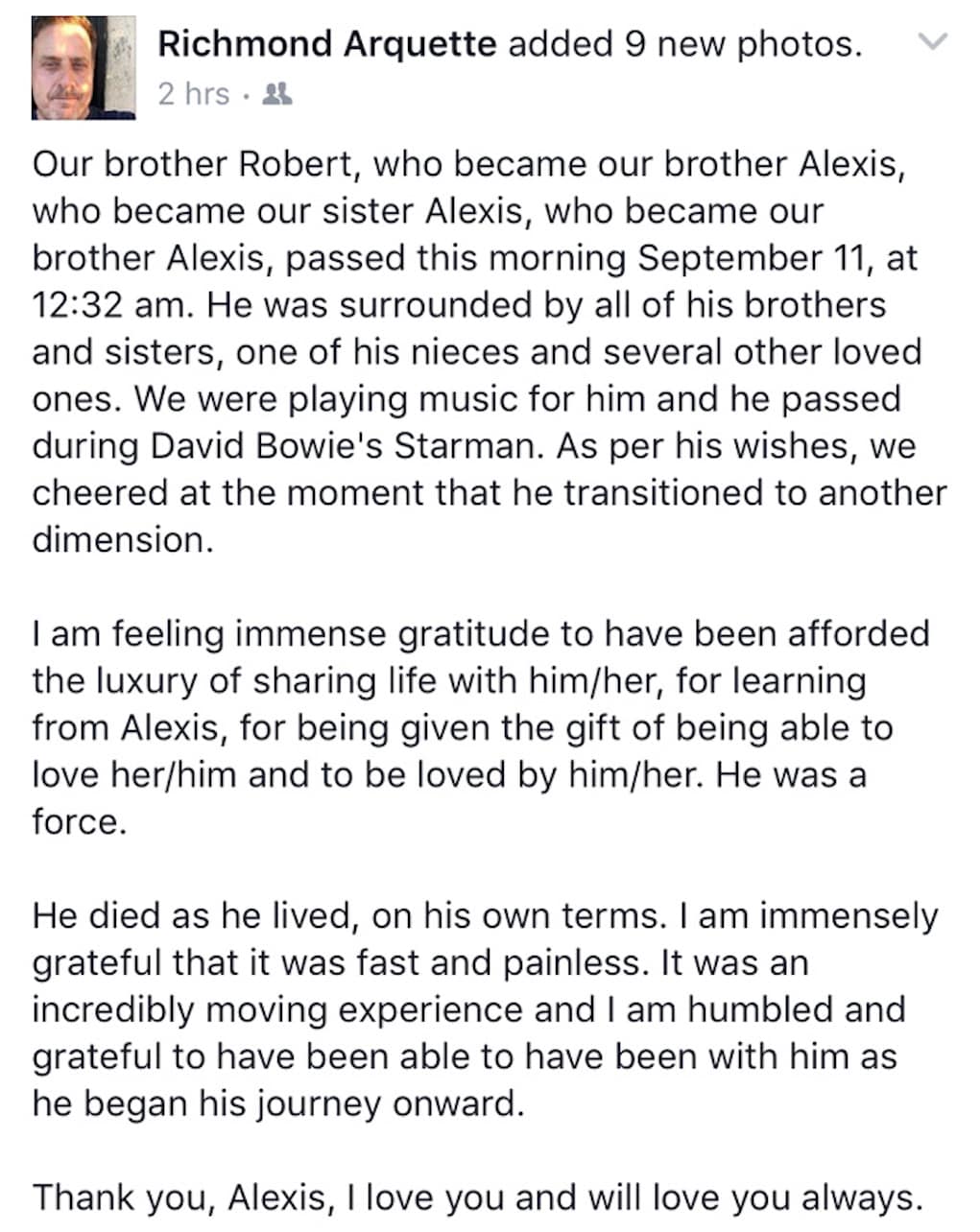 Alexis was born as Robert Arquette, and she's the sibling of actors David, Rosanna, Patricia and Richmond. She transitioned to female in 2006, but it sounds like she flip-flopped on her gender identity throughout the years.
There's no word yet on the cause of Alexis's death.