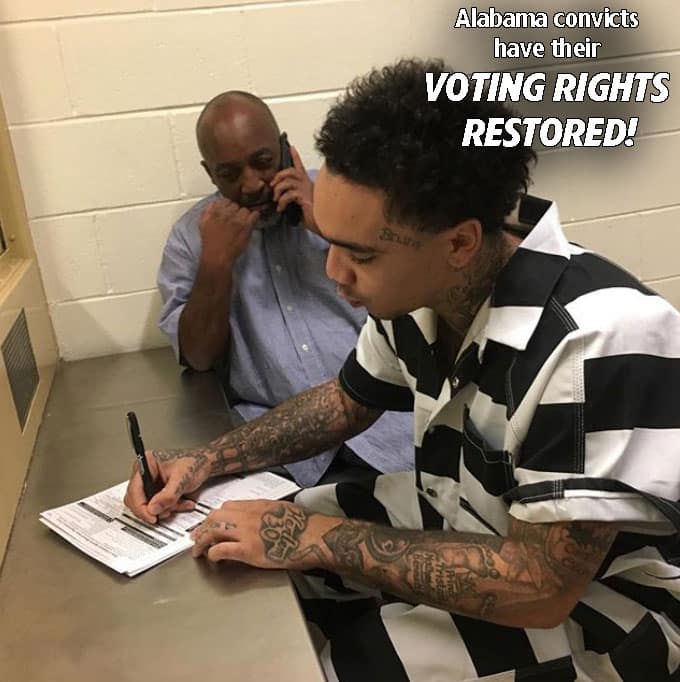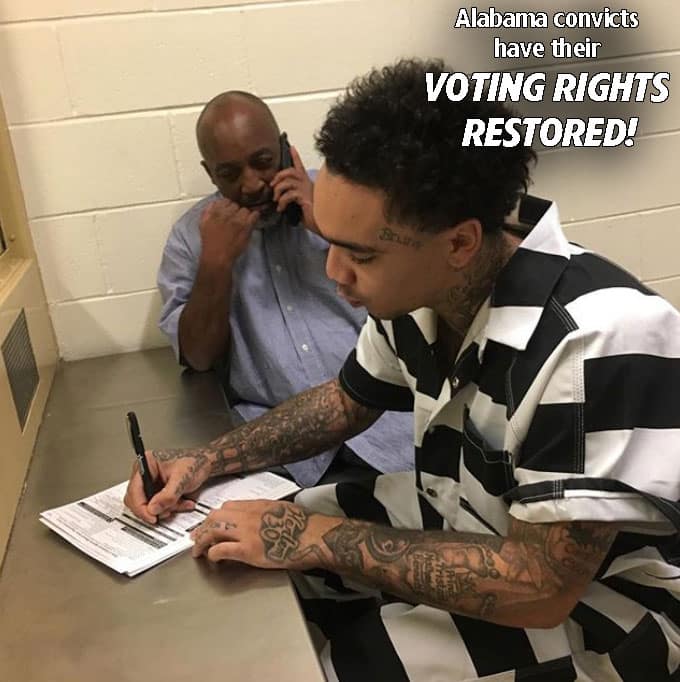 Tens of thousands of VOTING age people with criminal convictions are being registered to vote — many for the first time — for next month's Senate election. It could swing the seat from the currently favored, accused child molester, Roy Moore.
"If you have been convicted you may not know that your voting rights have been restored. This Monday, December 11th is the last day to register for the following day's election on Tuesday, December 12, 2017.

Search your voting status here: https://myinfo.alabamavotes.gov/VoterView/RegistrantSearch.do"
Find your polling place here: https://myinfo.alabamavotes.gov/PollingPlaceSearch
Alabama does not have to notify tens of thousands of former felons that they recently regained the right to vote, a federal judge ruled Friday. The judge also found that the state does not have to automatically restore voting rights to citizens who tried to register but were denied before the state's law regarding felon disenfranchisement changed this year.