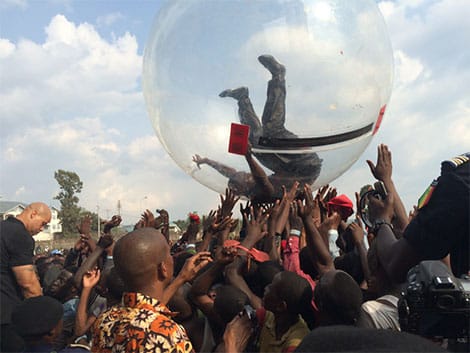 Akon gave away 60,000 concert ticket to his fans in Africa and then donned a huge plastic protective bubble to avoid contracting Ebola from them.
Akon considers Africa to be his home, so he was thrilled to make a homecoming to perform for fans in the Democratic Republic of Congo.
When the "Locked Up" lyricist finished serenading thousands of attendees, he exited the stage to engage in some crowd surfing, but not without his bubble.
Here's what's reported:
"Akon wore a plastic suit in his concert an effort to bring peace to the city of Goma, which many refer to as the most dangerous city in the world."