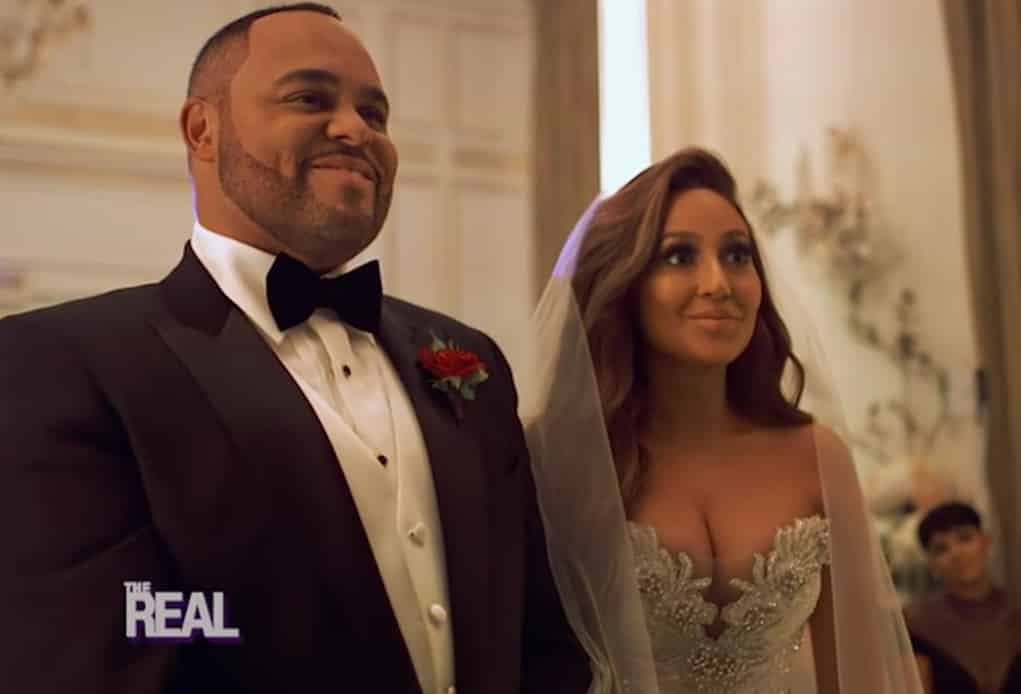 Adrienne Bailon actually went through with marrying serial cheater/gospel singer Israel Houghton, in Paris.
The couple tied the knot on November 11…just weeks after it was revealed Israel fathered two children outside of his twenty year marriage to his ex-wife.
Adrienne shared footage on the show she co-hosts, "The Real," from her dress fitting to the nuptials.
But one surprising part of the wedding was something that was shown on today's episode of "The Real." UsWeekly says Israel made the comment: "We finally, finally, finally went upstairs," alluding to he and Adrienne abstaining from sex prior to their wedding night LMAO! Is that the reason they rushed to get married? Smh.
Peep the video.