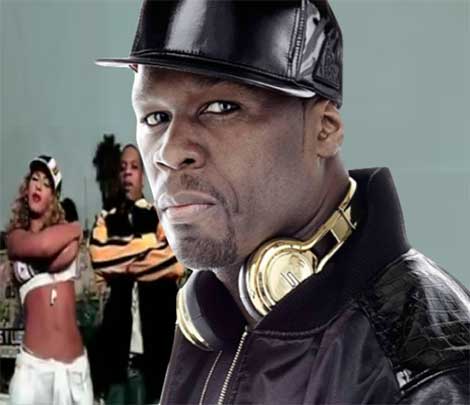 Could Beyonce be channeling Bonnie for real? That could be the case, considering what Fif put down at Power 105.1 yesterday. According to the G-Unit founder… Sin City's Cosmopolitan Hotel & Casino was the backdrop when Bey bossed up on him over her believe that Fif had beef with Jigga.
Here's how Fif broke it down:
"One time Beyoncé jumped off of a ledge and came running over cause she thought me and Jay had issues and I'm like, 'What the f***? Did she really just jump and run up on me like that?'
She jumped out and I was like this, 'What?! That Bonnie and Clyde for real! You try this or what, boy?! I'm here!' She bugged out at me! I looked and Jay starts laughing. He's like, 'Yo, you know what it is.'"
Did Fif also peg Jay Z as a man who married for convenience, revealing Jigga's alleged statement, 'Yeah men lie, women lie, numbers don't'??? Of course. Don't believe me… Just ask DJ Envy.