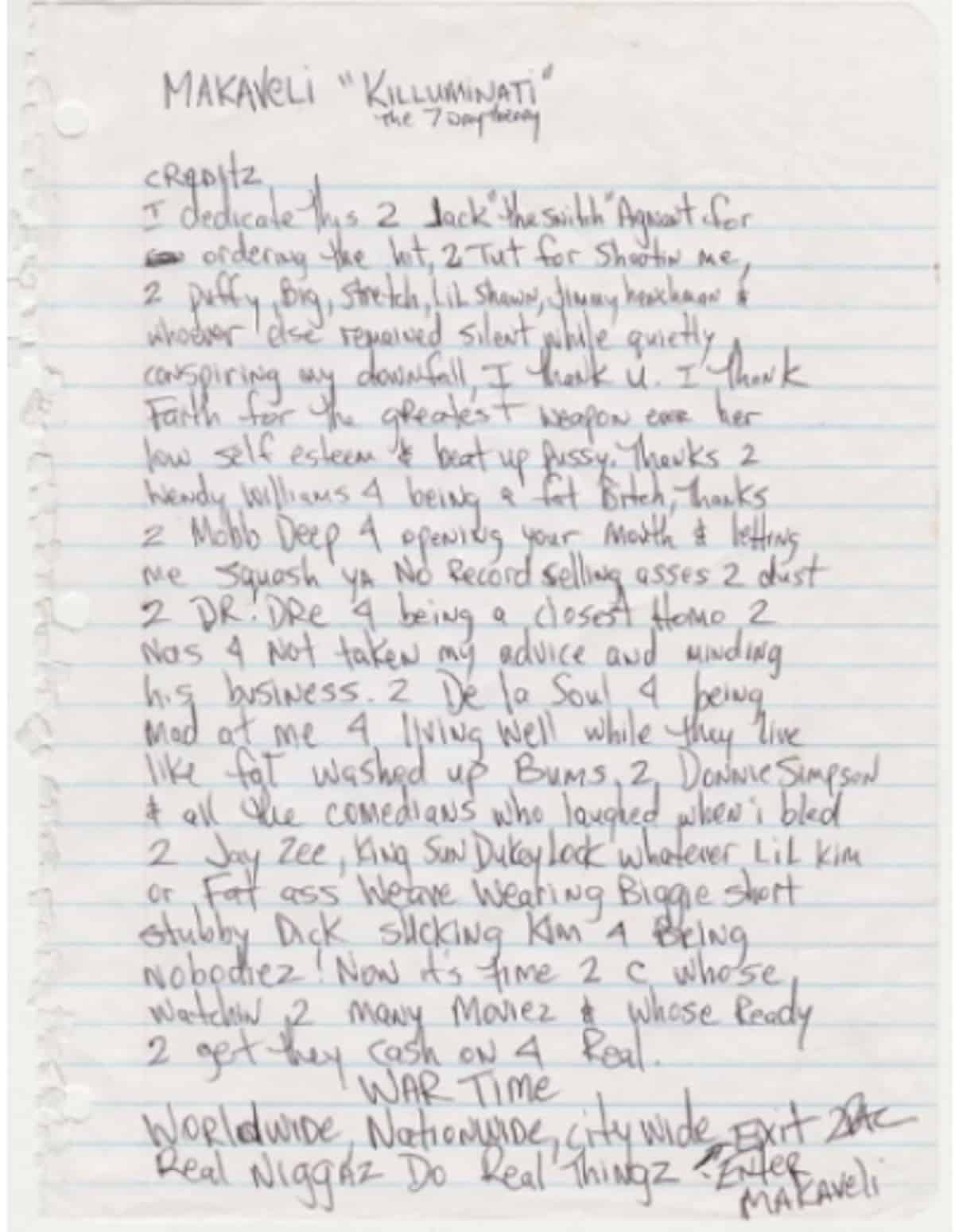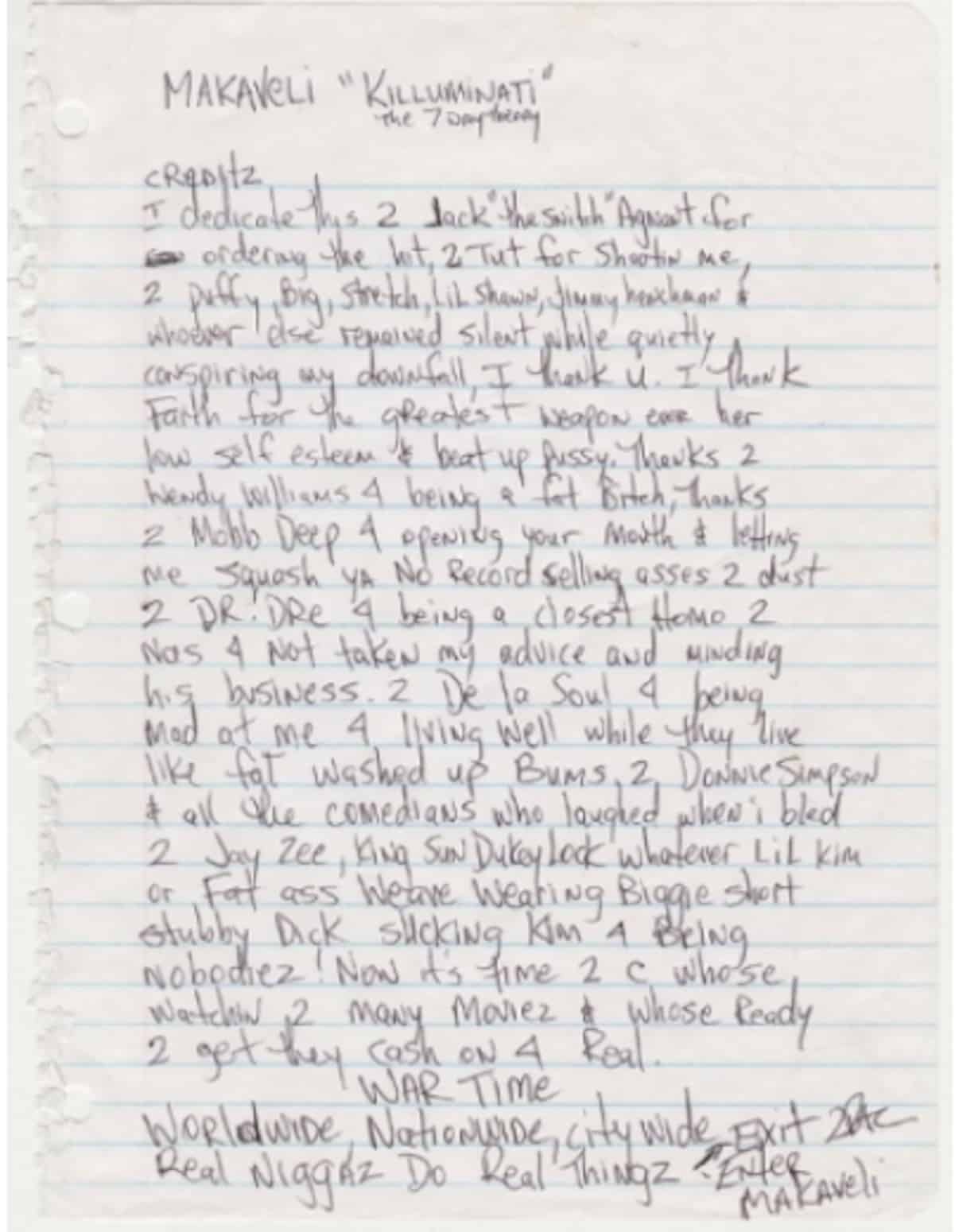 In newly revealed liner notes from Tupac Shakur's 1996 album, The Don Killuminati: The 7 Day Theory, the rapper went OFF on a bunch of people, including his Death Row label mate, Dr. Dre, as well as the men who were allegedly involved in the 1994 attack at NYC's Quad Recording Studios, which he was robbed and shot five times.
"I dedicate this 2 Jack 'the snitch' Agnant for ordering the hit, 2 Tut (Walter "King Tut" Johnson) for shootin me, 2 Puffy, Big, Stretch, Lil Shawn, Jimmy henchman & whoever else remained silent while quietly conspiring my downfall, I thank U," – 2Pac
But that wasn't all, he referred to Wendy Williams as a "fat b***h," called Mobb Deep a bunch of "no record selling a**es," and Dr. Dre a "closet homo." De La Soul was called "fat washed up bums," and Lil Kim was referred to as "weave wearing Biggie short stubby d**k sucking Kim."
Damn, Pac LMAO!!!