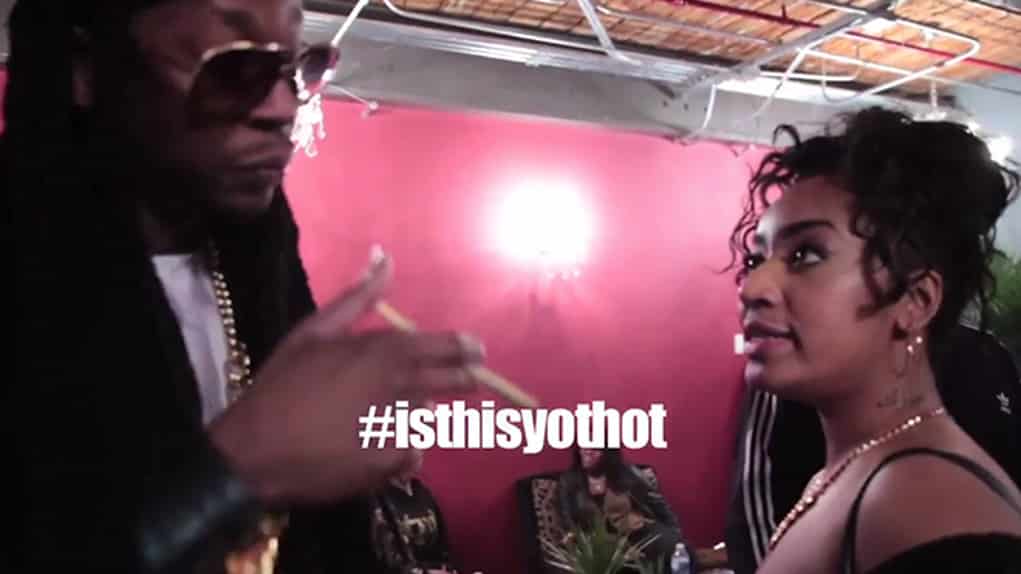 2 Chainz is facing a large lawsuit for putting a THOT on blast in the viral #IsThisYoTHOT video.
The video is a backstage look at a groupie, Christine Chisolm, trying to lean up on some rappers at a 2 Chainz show.   Seeing what she's up to, the ATL rapper exposes her and continually asks everyone around him "is this yo THOT?"
Everyone starts to clown her, asking her to turn around and show off her cakes.  To be fair, Tittyboi even warns her to leave before she gets put on blast by not just the people backstage, "You should go that way.  Cause when you back here you in a blog territory."
She didn't listen, the video went viral and now she's suing 2 Chainz for $5,000,000.  Chisholm claims that days after the video was released she was fired from her job at a barbershop because the owner didn't want any negative publicity from the incident.
Apparently this backstage THOT thinks her reputation, or whatever's left of it, is worth $5 million.