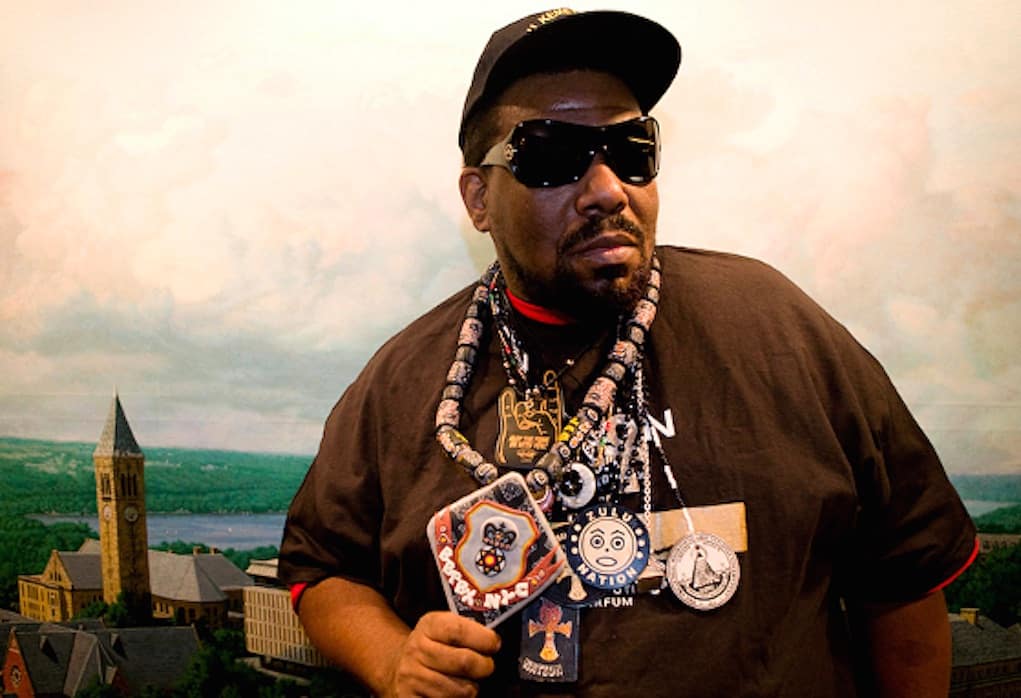 The Universal Zulu Nation has released a statement defending its founder and Hip Hop pioneer, Afrika Bambaataa. Last week, a man stepped forward to accuse the rapper of molesting him as a teenager, and the Zulu Nation is stepping in to protect Afrika's character:
after the Hip Hop legend was accused by New York politician Ronald Savage of molesting him as a teenager, according to The Source.
"This attack not only is defamation and assassination of character, it is a diversion and attention shift tactic designed to counter all the positive works of the Universal Zulu Nation," ~ King Kamonzi, the International Spokesman for the Universal Zulu Nation
The statement also detail Bambaataa's work to bring a positive impact to the youth, and calls him a leader who aims to bring change to troubled communities.
"The Universal Zulu Nation which stands as a vanguard and protector of Hip Hop culture sees children as not just off spring but the next generation of solution builders. Afrika Bambaataa has always taught that the children are to be protected and taught the correct sciences of life. He is a living example of himself by his lifelong drug, liquor and crime abstinence,"
The Zulu Nation then begins to attack the alleged victim, calling him "the poster child for lies and slander."
You can read the full statement here.