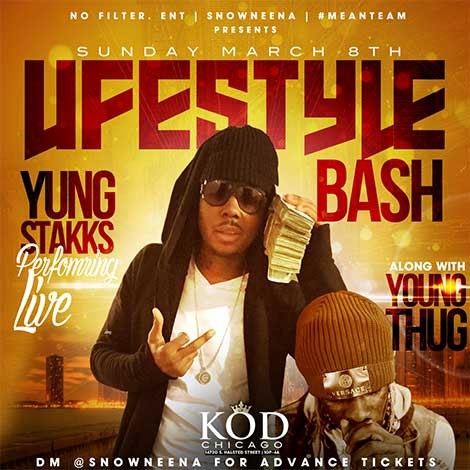 HSK Exclusive – When it comes to the City of Chicago, things seem to be anything but 'all good' for Young Thug and Bryan 'Birdman' Williams!
That's because Baby and Thugger have been called out as the latest JANKY pair to pull a bait-and-switch on a set of promoters in the Chi.
HSK has exclusively learned that it all went down on March 8, 2015 at Chicago's King of Diamonds nightclub. We're told that's where Baby and Thugger pulled through, collected their pay and bounced without performing.
Dig the drops:
"Young Thug and Birdman got shook the minute they entered King of Diamonds. I'm telling you, them dudes were terrified and immediately walked to the exit."

"Thug and Birdman gotta watch their back when they come back to Chicago."