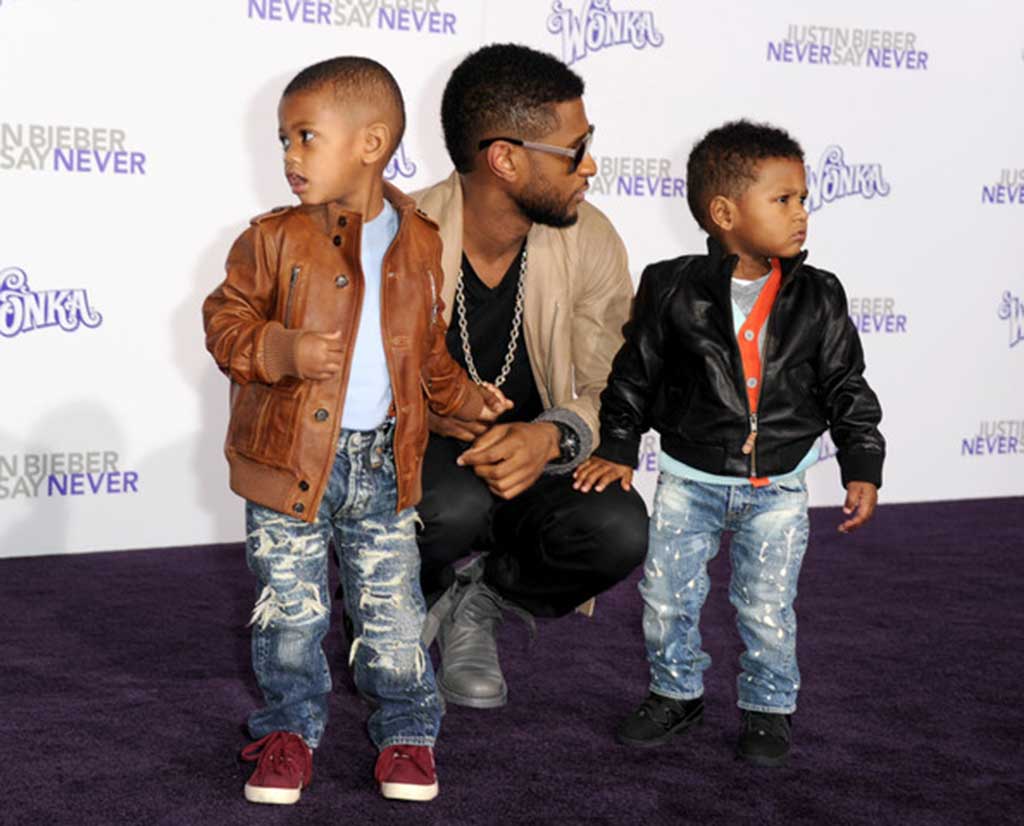 Since the custody battle between Usher and ex wife, Tameka Raymond,  ended with Usher being awarded full custody. The Got It Bad singer has not stepped up to the role of a sole primary parental.
You may remember, Usher fought Tameka tooth and nail for full custody of their two sons, Usher V and Navivyd.
According to MTE:
Ever since Usher was granted primary custody of the boys he has not spent more than 30 days in Atlanta with the children.

Our source also allege that Usher will be returning to the Voice this season and that he and Granny Grace live in Beverly Hills.

Allegedly the boys have been with Tameka ever since Usher kicked ofF his first tour with August Alsina and continues to stay with the mother throughout the European tour which started in February and continues thru this month.