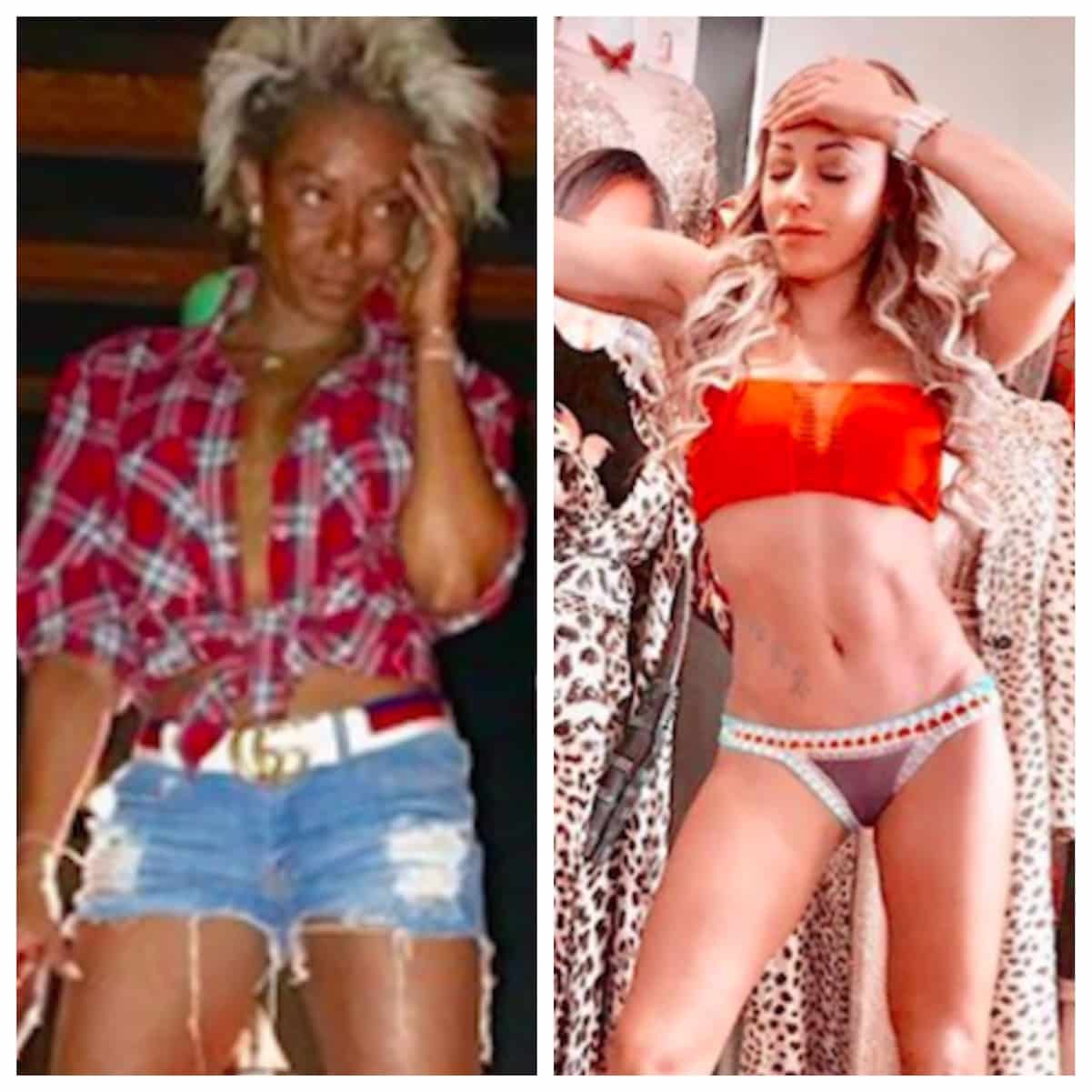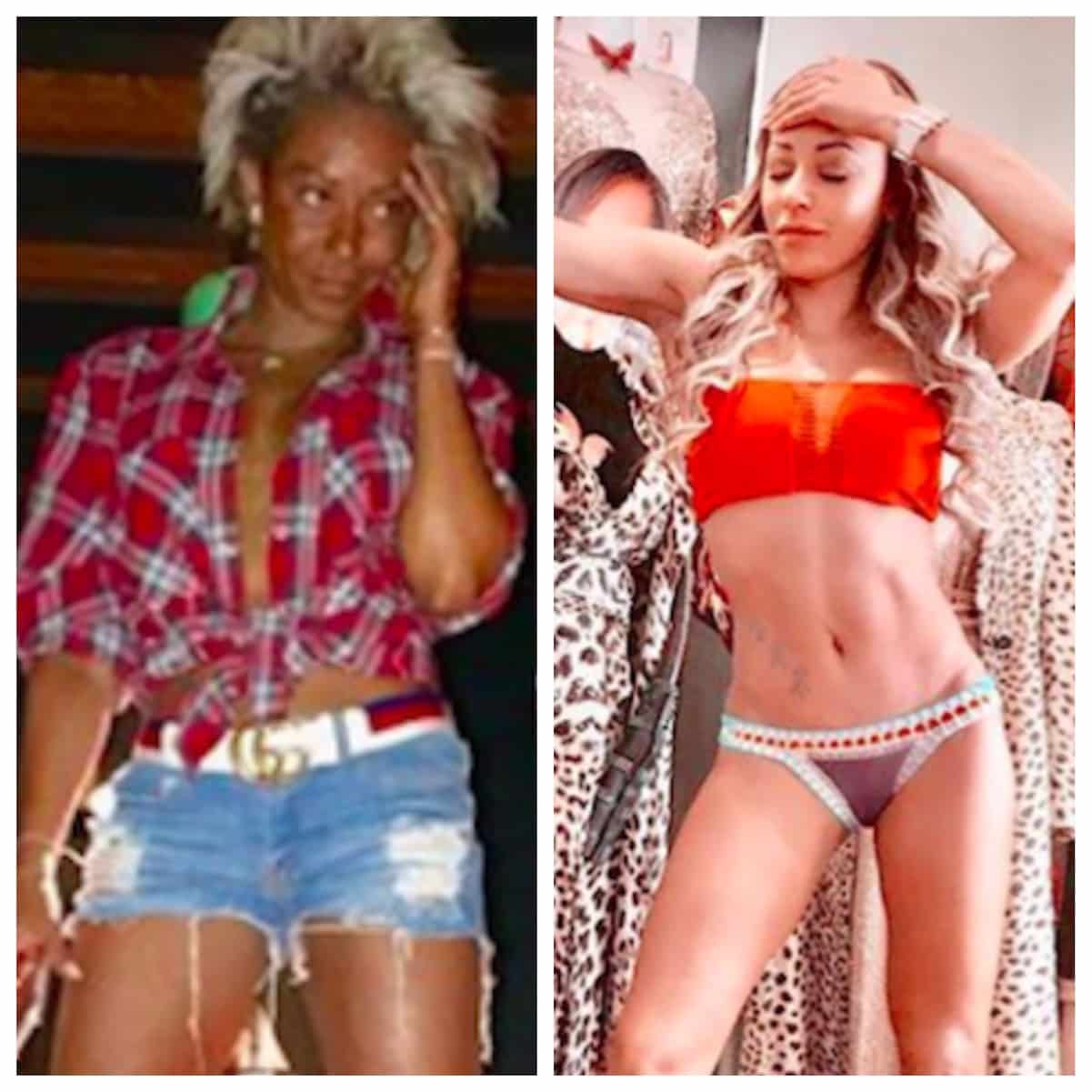 People are starting to notice Mel B's skin color has gotten A LOT lighter within the past few months. The former Spice Girls' latest Instagram photos really fueled the rumors that the star may be bleaching her skin.
In the side by side pictures up top, the left was taken in October 2017, and the right was posted February 1, 2018.
And she has even more pictures of herself that people have called into question.