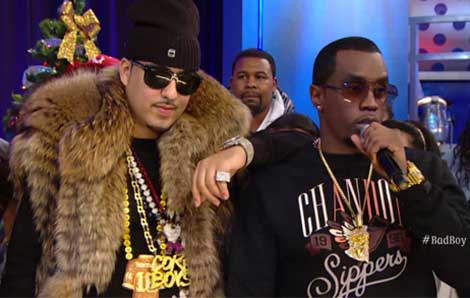 HSK Exclusive – Word of a bromance between Puffy and French Montana is buzzing throughout the industry … and according to our inside source, the Bad Boys' alleged secret smash affair is a situation that Trina knows all about!
From what we're told …Trina and French were previously reported to be dating … AFTER she signed up as his beard.
Wait …There's more!!!
Supposedly, Trina was about to blow the whistle on French and Puff during her Power 105.1 interview, last month.
Check it:
"Trina didn't expose French and Puffy because she was afraid of getting blackballed in the industry."