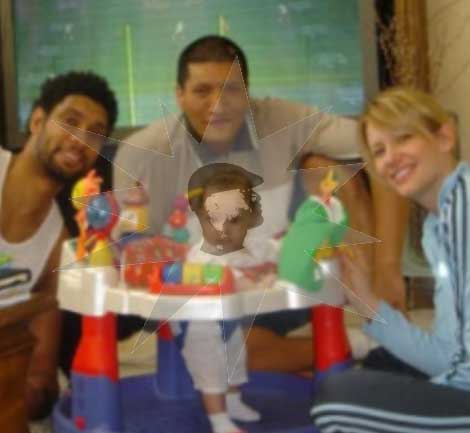 Steer & Queer Secret Behavior?
HSK Exclusive – We've learned there's one man in Tim Duncan's life who the NBA All-Star doesn't want the public to know about. Though we can't yet confirm his identity, we can tell you he's reported to be Duncan's longtime undercover lover!
The said bromancin' boys reportedly met back when Duncan was in college. Sources say the men lived together through college, four-years after college — and even shacked up under the same roof as Amy, during the first two-years of the Duncan's marriage, before the baller reportedly purchased a condo for his boy. That's why we're told Timmy's looking to have a gag order placed on Amy, as the couple's divorce proceedings move forward.
Here's the drop:
"Amy treated Tim like a bitch throughout their marriage because she knew he was f*cking his BFF. Tim knows Amy was cheating on him but he's willing to give her whatever she wants, because he doesn't want Amy to tell the world that he's bisexual."