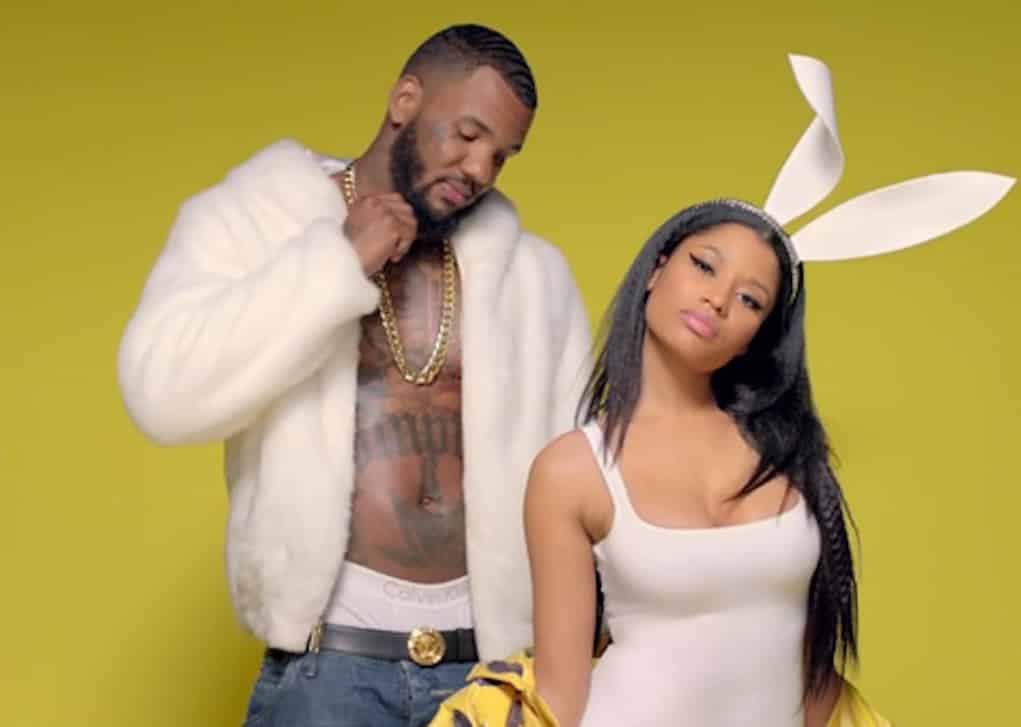 The Game has a little bit of remorse for dragging Nicki Minaj into his beef with Meek Mill.
After The Game accused Meek of being a rat for telling the authorities he and his crew were involved in snatching Sean Kingston's chain at a nightclub, Game recorded a diss track saying how he would love to have sex with Nicki. He also changed his Instagram profile picture to a photo of himself and Nicki hugged up during their video shoot for Nicki's track "Pills N Potions."
Game went on The Breakfast Club and apologized to Nicki. He said he didn't even drag her that bad, it was a "minimum drag," but he has love and respect for her.
Peep the interview: