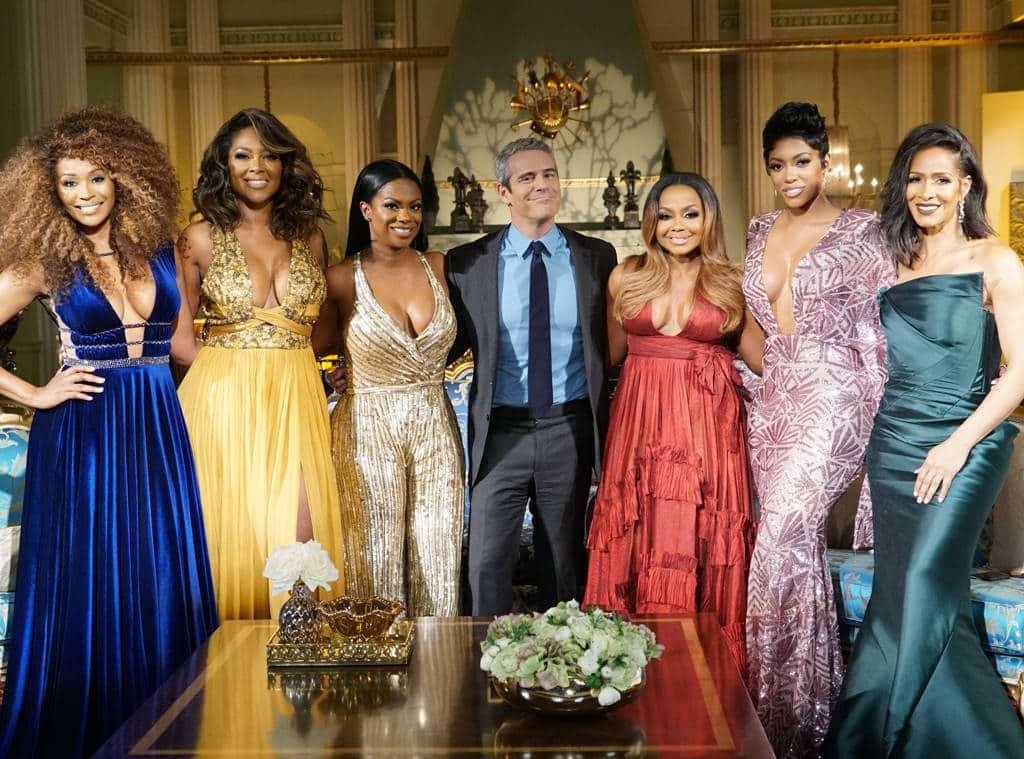 Part 1 of 4 of Real Housewives of Atlanta Reunion.
You can watch the full episode here >> www.brokensilenze.net
Host Andy Cohen and the RHOA cast met Sunday night for a history making 4-part reunion. Part one was a shade throwing, drama-filled roller coaster ride — so buckle up!
First up, is all the embarrassing stuff like vaginal rejuvenations, camel toes, yoni eggs, and t*tty rebirths. Why did Cynthia bring the girls to her boob consult? Because they've already seen them plenty of times. Surprise — Kandi had her breasts rejuvenated
since baby Ace sucked the life out of them. All of the women cop to having had some kind of breast work done. Kenya does admit to Botox and fillers in the past. Porsha says she had her nose filled, so it didn't look like a baby deer — which makes no sense but somehow it does because it's Porsha.
Next, the battle of the unfinished homes are rehashed. Moore Manor versus Chateau Sheree. The best part is when AllAboutTheTea.com's article is shown about Kenya
chasing off invaders with her gun. Just brilliant! Kandi, Porsha, Phaedra all admit to owning a gun, and Sheree just got her permit for a gun, and Cynthia is thinking about getting gun. So watch out for these gun-toting freaks.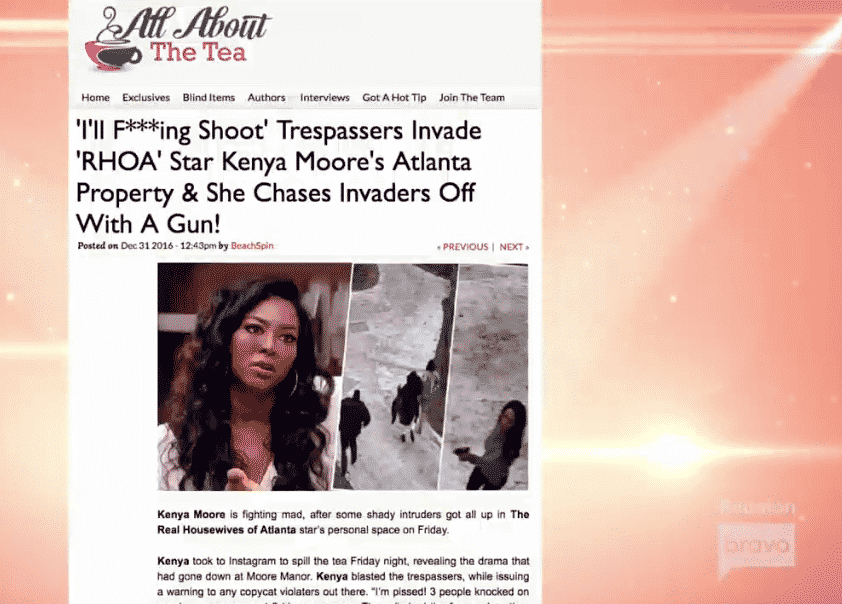 Sheree says it was a dream come true after five long years to reveal Chateau Sheree. Because self-satisfaction is so boring
when you can brag instead. So once and for all, is Sheree living at Chateau Sheree? She says she is living there, however, Kenya maintains the house is AbandonedLand always dark when she drives by. Kenya and Sheree argue over who actually pays for their house and who owes what to whom. And after a while it's just yak, yak, yak.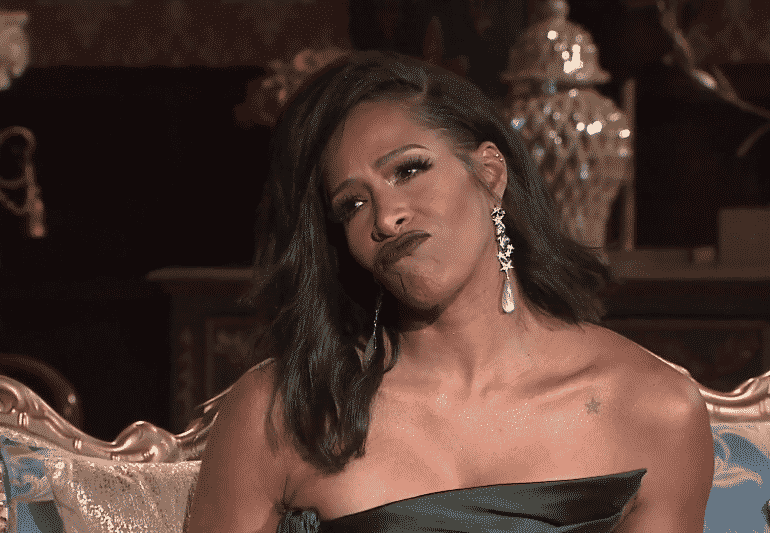 Onto Phaedra and all that shethinks she has done for herself the community. Phaedra says nothing's too hard for God, but for now she and Kandi and will just co-exist, until it's time for
her testimonials, then it's snark time. Kenya was grateful for the opportunity to participate at the camp in Flint, MI, although she can't recall if she stayed at the camp or went to a hotel one of the nights due to its jail-like ambiance. Flashbacks are shown of Thelma and Laquisha as they attempt to build a friendship that
started at the camp. But that all crashed off a cliff when
Kenya threw a divorce party for Cynthia and Phaedra.
Mostly it has to do with Phaedra feeling embarrassed about getting a divorce from a twice convicted felon. This party was a reminder of that. Then she brings up the accusation that Kenya once flirted with Apollo. I mean, why is Phaedra still
harping on this? Seriously this was FIVE seasons ago. Since then — Kenya and Phaedra even prayed together over it. Never forgive and never forget should be Phaedra's tag line next season — if she's not fired. Porsha thinks the divorce party was distasteful because it wasn't thrown by her. And Cynthia didn't want a divorce party, but didn't feel it was done out of spite.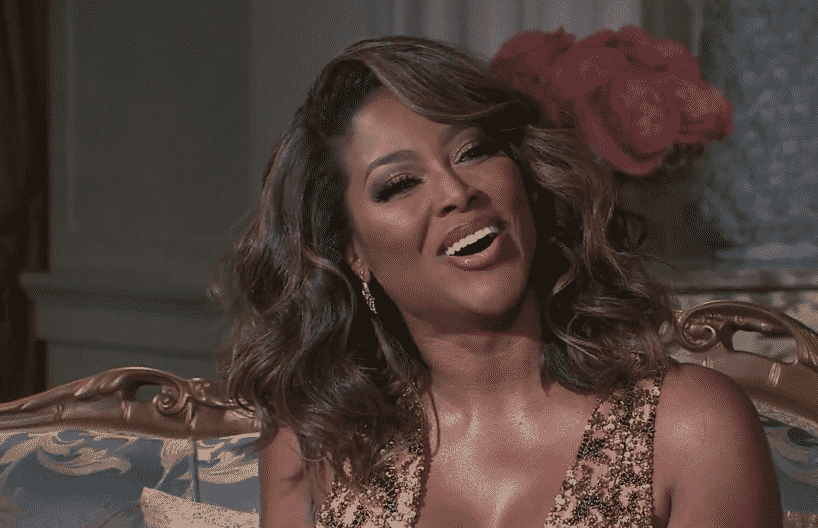 Kenya and Phaedra get into it over Phaedra being a bi-polar southern belle freak hoe. Kenya says Phaedra wants the public to view her one way when really she is a messy creature, and everyone can see right through her act. Let's just say, there's a reason fans call her Fakedra. Andy dispenses his own shade to Phaedra —proving he has clearly been hosting these reunions way too long.
Finally that segment is over and we are now onto Porsha and her anger management that she has gone to twice. Turns out she ain't on medication or 'meditation,' but apparently Porsha saw her therapist once again this week to prepare for the reunion. And that should be mandatory for some other ladies in all the franchises — don't you think? Someone to practice their breathing techniques with. Kenya says, she doesn't try to provoke
anyone. Porsha calls Kenya an angry and 'evil provoker.'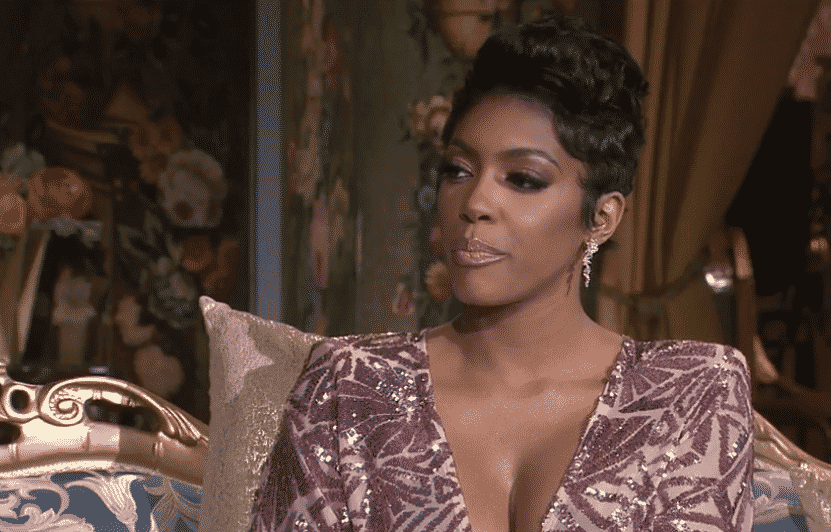 One of the viewer's questions calls out Phaedra for not supporting Porsha. And then the other girls call out Porsha for not calling out Phaedra for not supporting her. It seems that
Porsha has an excuse each time Phaedra lets her down — but not for anyone else. I can't wait to see what happens when we talk about the lesbian accusations started by Phaedra that Porsha took the fall for.
Andy reads another viewer question — asking Kenya why she isn't in anger management — as well. Kenya says she doesn't attack people, but she will retaliate. Then Kandi is asked if she needs anger management, too. Kandi says, "Don't start nothing,
won't be nothing." Which is essentially the same thing Kenya said.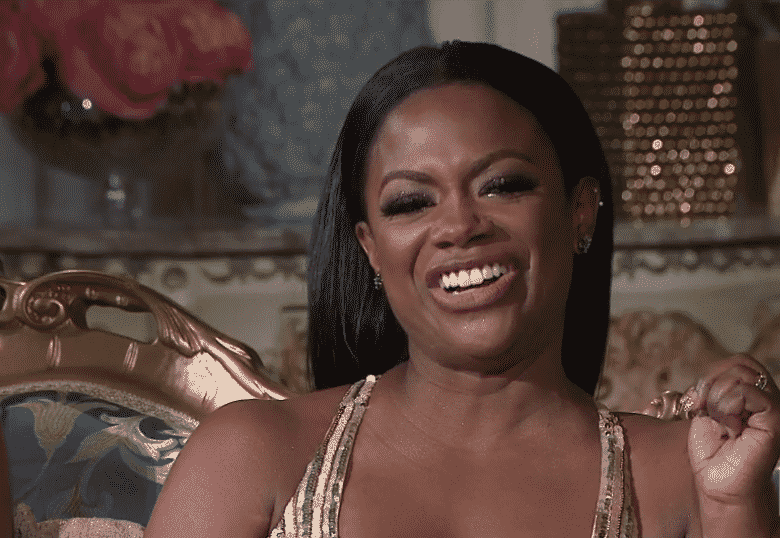 Then Porsha gets all upset — asking when the girls are going to celebrate someone instead of putting them down for trying to rise above. I actually thought she might break into song here. Porsha throws out some therapy buzz words like, "You can't take my power" and "hear me roar" but Kandi goes off on her about how she gives to charity every damn day. It becomes a shouting match between the two that Andy can't shut down because he's a wimp next to the women of RHOA.