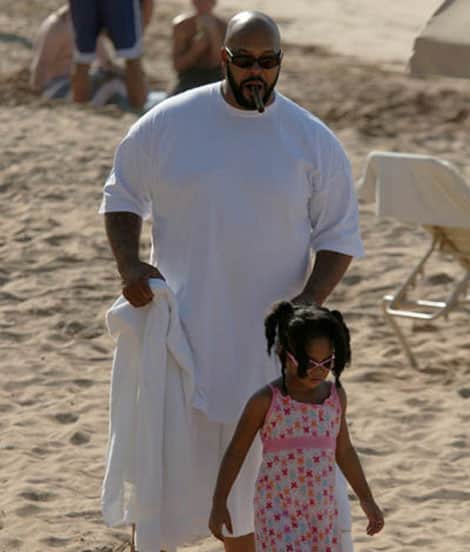 HSK Exclusive – Michel'le Toussant has barely reemerged in her newly landed 'R&B Divas L.A.' gig, but Suge Knight's reported to already have his eyes set on the singer's TV One paycheck.
According to our insider, Suge Knight is claiming "he's broke" to his baby momma, Michel'le. We're told the 'R&B Diva' feels obligated to provide Suge with financial support. Know why? Because Michel'le is said to have her heart set on having Suge Knight make a cameo appearance on the show, airing in July.
Here's the drop on the 'R&B Divas L.A.' cast:
"Dawn Robinson's secretly gay boyfriend writes shit about her on the internet. TV One got Dawn and Kelly Price doing a low budget play somewhere in Santa Monica, in a run-down theatre, for content. Lil Mo is on the show — and she's always taking about how Ja Rule hit her in the head with a bottle. Claudette Ortiz, the chick from the group 'City High,' she's also on the show, living broke with her boyfriend Ryan Toby. As for Chanté Moore, I'll get you an exclusive story on her for next week."
Did TV One put together a bunch of has-beens and washed up singers to make a ratchet television show? Of course. Don't believe me.. Ask Leslie Greif.