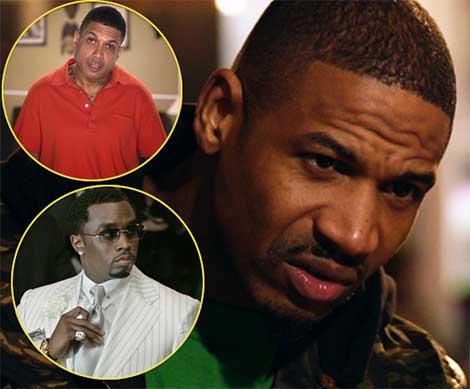 Lights..Camera…Action!
Stevie J's ongoing child support battle against baby momma Bennett has reportedly turned into a star-studded court case! Don't believe me.. Just ask Diddy!
Based on a reported "effort to determine Stevie J's true financial standing," sources say Project Child Support subpoenaed a group of entertainment entities, previously and currently connected to Stevie J.
"Project Child Support is trying to seize any royalties due Stevie J to satisfy his child support obligations."
You'll recall.. back in February, Carol Bennett — mother of two of Stevie J's kids — smacked the music producer/reality star with a subpoena after he reportedly "fell behind $1million in child support."
Here's the latest:
"Project Child Support subpoenaed Bad Boy Records, Joseline Hernandez, Sony Music Group, VH1 Entertainment, Warner Music Group, Viacom, Universal Music, Raymond 'Benzino' Scott, The Kompany, and Mons Scott-Young and Monami Entertainment."