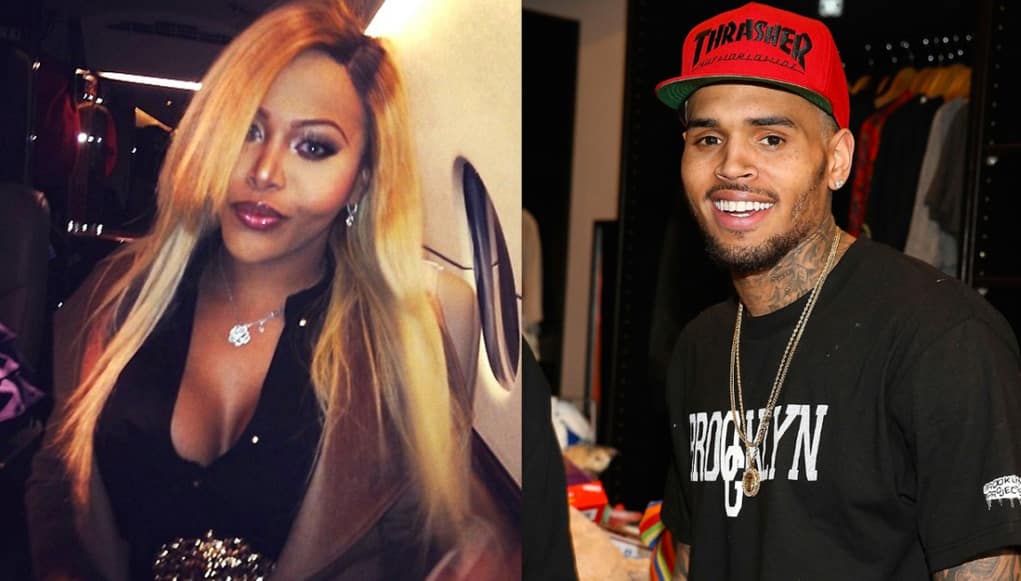 Shauna Brooks is a transsexual thot who is best known for claiming she was going to expose Chris Brown.  After he posted a hateful meme towards Caitlyn Jenner's transition, Shauna came out of the woodwork and told Breezy to remove it or she would "spill the beans."
Shortly after her threat, the singer removed the trans-phobic meme.  Brooks was also linked to trans-favorite Tyga, and even Iggy Azalea's man, Nick Young.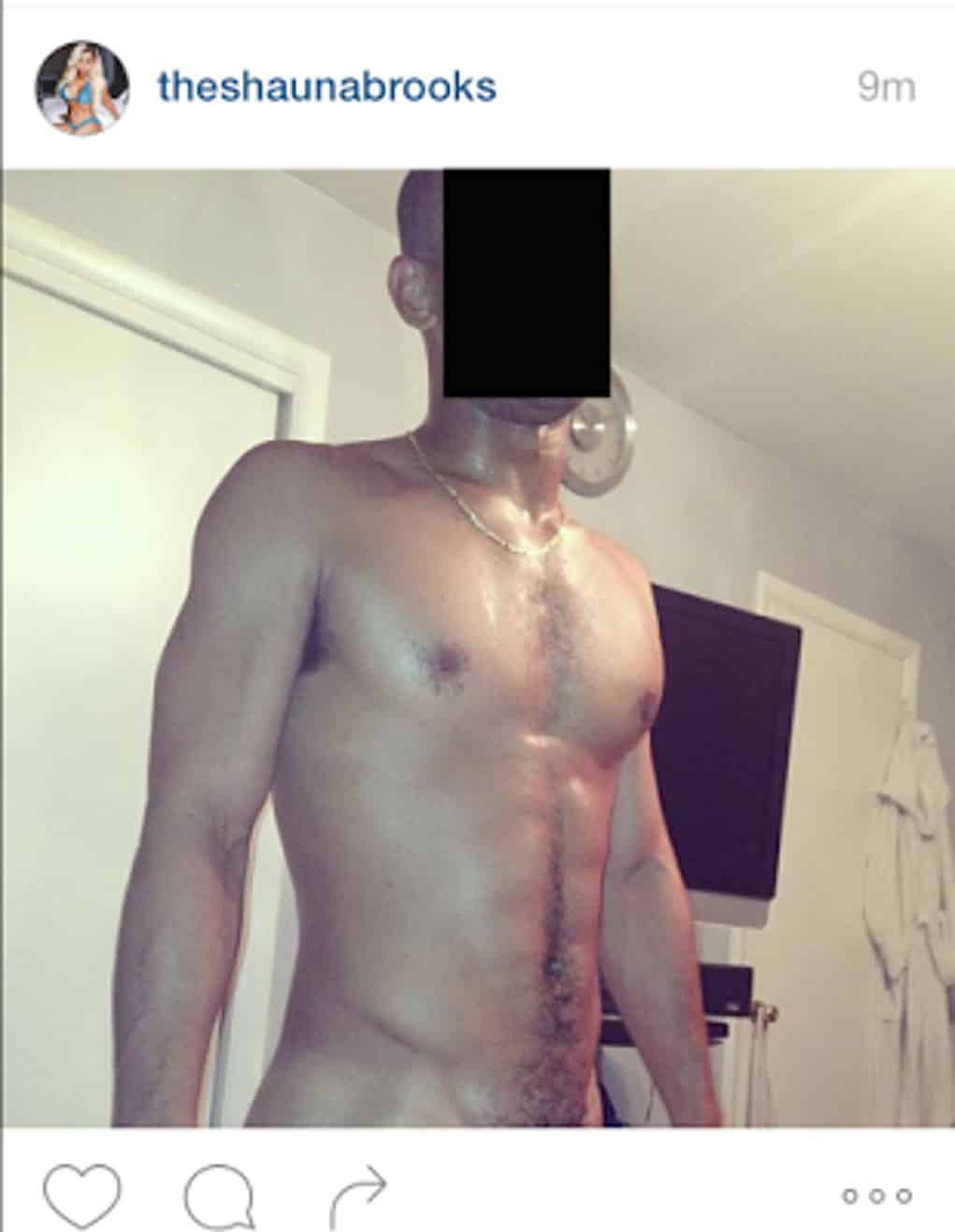 Now the transsexual party girl has put one of her exes on blast.  She posted a pic of him nearly naked and wrote a note along with the IG post professing her undying love for the man.  Shauna mentions that they both lived double lives, and that all parties involved were aware that she was trans.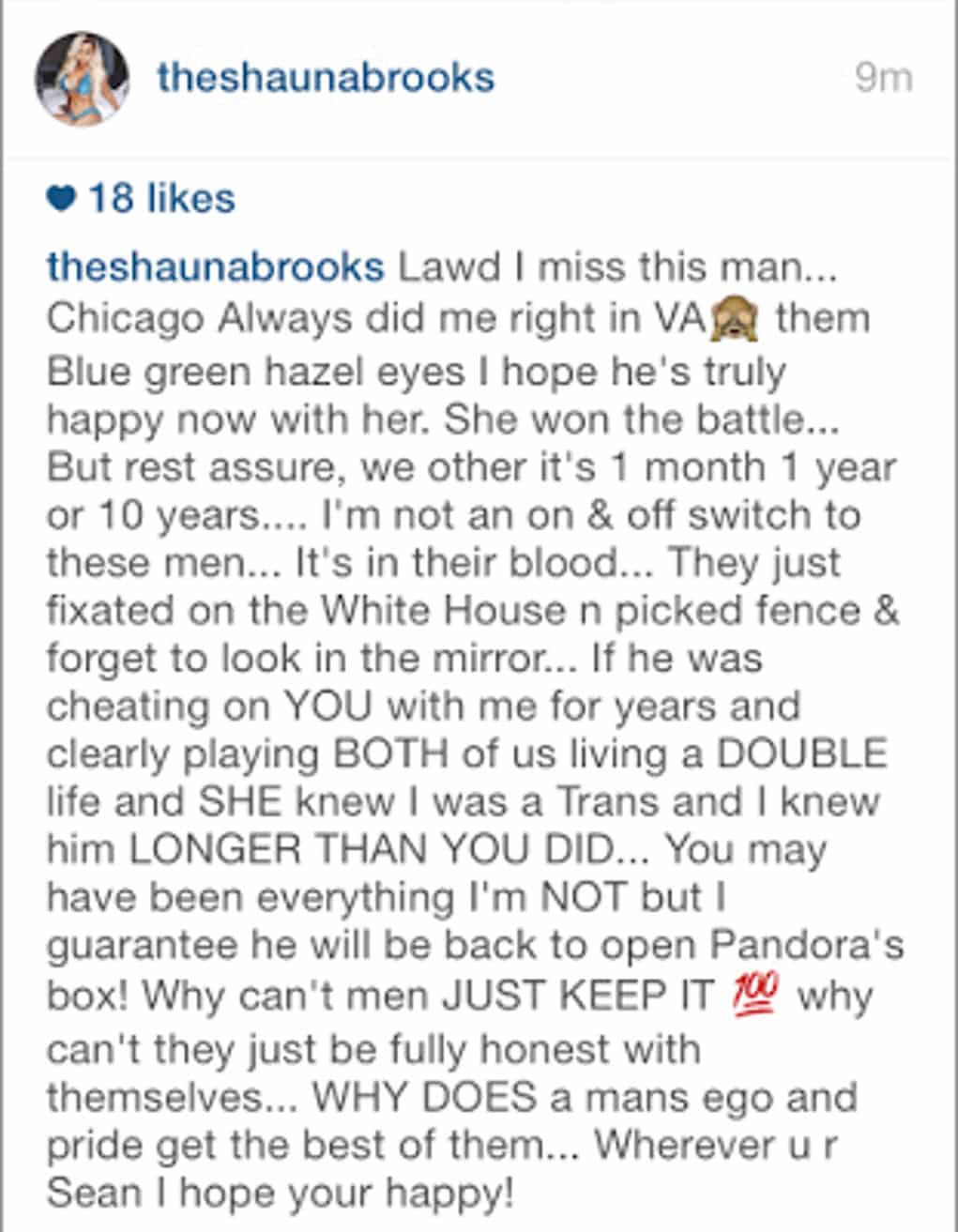 In the end of the note she writes "Where u r Sean I hope your happy."  Any guesses on who this Sean character might be?