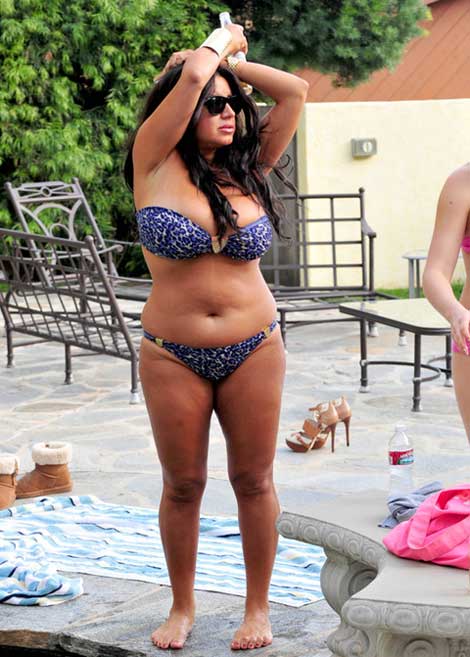 Poker In The Hills…
HSK Exclusive – Remember that string of exclusive summer poker games in the Hollywood Hills, drawing chicks through the names of some cast-members?
Well, it looks like they're generating some steam. Know why? Because we're told not only are they on to their fifth weekend — now equipped with shuttle services to transport attendees up the hill — they're now using the pad as a backdrop for shooting scenes for the Shahs of Sunset.
Sources say Sammi was at last night's shoot, accompanied by a slew of aspiring Hollywood starlets who showed up for the cam on GP (general principle). That's because they're hoping this could be their big break.
Here's the mass text that was sent out to some of Hollywood's top hoes:
"Today we are shooting an episode of "Shahs of Sunset" which will air in a few weeks — at 7pm at my house. Let me know ASAP if you wanna come by to be in it."
Is the home owner getting a check from the network, while telling the girls they get jack? Of course! Don't believe me. Just ask GiGi!