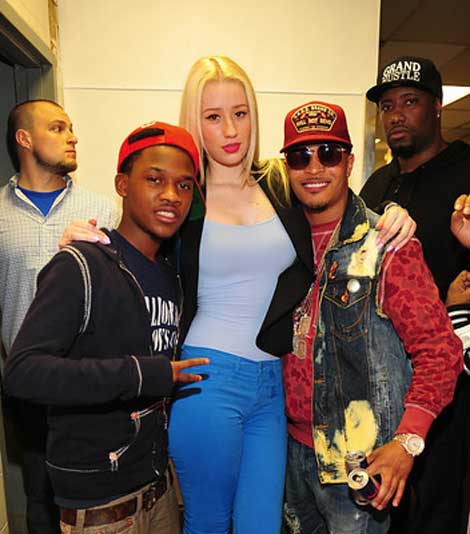 "Iggy f*cked Pharrell, Kanye and ASAP Rocky."
Hip Hop Hoe!
HSK Exclusive – Bu Thaim may be feelin' a bit of that Aussie fever — but what he may not know is that thing from down under could be seeing him as nothing more than a rest haven for a hoe! Don't believe me.. Just ask T.I.
Sources say Iggy Azalea is only on to Bu Thaim in hopes he'll make happen what T.I. didn't — secure her a record deal. We're told though T.I. did cover the cost of her booty shots and some clothes, he couldn't get her signed.
Now, Amethyst 'Iggy Azalea' Kelly is said to be banking on Bu Thaim getting her a home with Def Jam Records.
Here's the drop:
"T.I. shoulda known better! Dude even played as the bitch's hype man — and even put some of his Grand Hustle groups on hold for her!!!

Iggy f*cked Pharrell, Kanye and she used Teyana Taylor to get with ASAP Rocky. She's now f*cking with Nas, just because she wants dude to write lyrics for her."