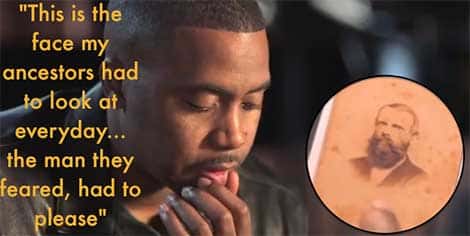 Step aside, Questlove! Get out the way, Troubleman! BROTHER NASIR JONES just MADE HSK RECOGNIZE his 'Paid In Full' efforts to save OUR ROOTS and CULTURE. It may have taken the ultimate throwback for his comeback "to further the cause of education and knowledge"… but Nas has proven himself to be a Black Man who's returned with a vengeance.
"With the introduction of the Nasir Jones Hiphop Fellowship, we will continue to be the leading resource for those interested in knowing, developing, building, maintaining, and representing Hiphop." ~Marcyliena Morgan, Harvard professor of African & African American Studies and founder & director of the Hiphop Archive and Research Institute
Could Nas have been cured of 'cultural amnesia'? According to Harvard University scholar, author and filmmaker Henry Louis Gates Jr. that could be the case. Know why? The Nasir Jones Hiphop Fellowship was recently born shortly after his participation in Gates' "Finding Your Roots", which led the Queensbridge lyricist to face the image of the slave-master who his ancestors answered to… and the 1859 'Bill of Sale' that landed him ownership of Nas' blood relatives.
"Gates shows us how much gets lost when people don't talk about the past. Nas and Gates use Finding Your Roots (debuting Sept. 23.) to take a look back… both men are also actively involved in building Hip Hop culture's future. The Nasir Jones Hiphop Fellowship is a key part of the Hiphop Archive and Research Institute at Harvard's Du Bois Institute."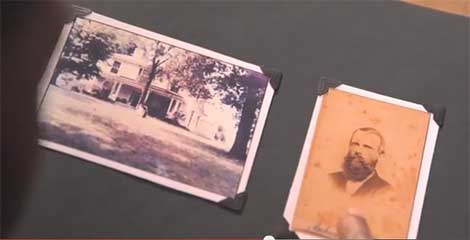 Here is what's out there:
"When Nas became the first rapper invited to trace his family tree through the PBS series "Finding Your Roots," he welcomed the opportunity. But it hit him hard when he saw an 1859 documentation of an ancestor being sold as a slave, he said during a panel discussion Wednesday.

"First I was enraged when I looked at the bill of sale. I was like, that guy that owned property owes me some cash. My people made him really wealthy, so maybe I should find his family and talk."

The unearthed information made him think about his ancestors' contribution to America, he said, "and now I'm on a mission to find out more."
Check out what Harvard University scholar, author and filmmaker Henry Louis Gates Jr. had to say about Nas:
"Nas is a true visionary, and he consistently shows how boundaries can be pushed and expanded to further the cause of education and knowledge. The work of the Du Bois Institute is enriched by the addition of the Nasir Jones Hiphop Fellowship."