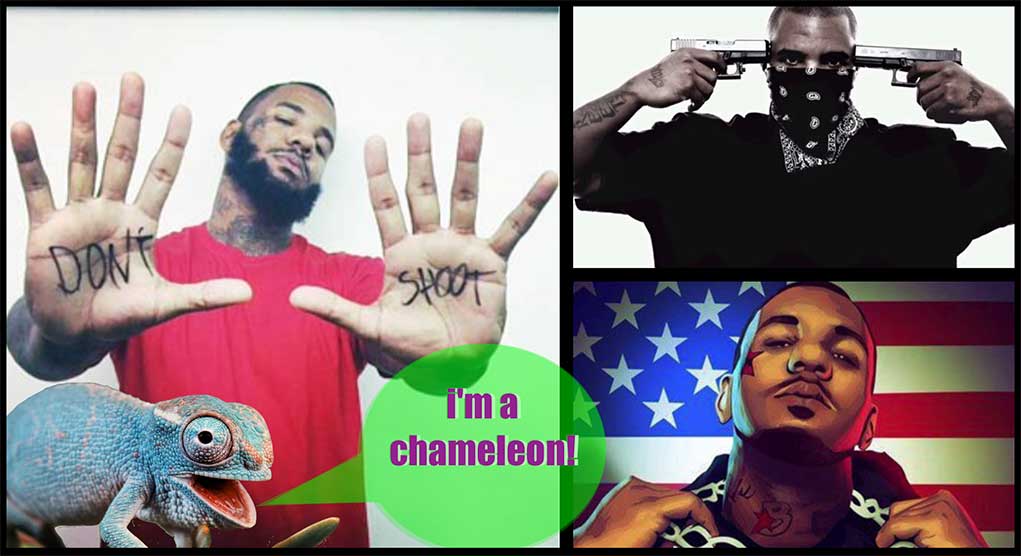 HSK Exclusive – @LosAngelesConfidential may have just provided us with proof supporting the common notion that simply taking the skripper out the game doesn't ensure complete removal of the skrippin' game outta from the pole dancer! Just take a look the shirtless selfie rapper Game — who is no stranger to the skrip pole — posted to his Instagram, last night!
Here's what Game posted alongside his shirtless selfie:
I say it's #FineNiggaFriday because I know you gone be double tappin this mothaf*cka til tomorrow anyway……#SoGoneTagYaGirlfriends#ScreenShotIt #LickIt#PullThemPantiesToTheSideAndGetReadyForThe #HalloweenEdition#CuzHalfYallScaredOfTheDickAnyway #WhereverYouAtInTheWorldDatPussyBoutToBeWetYouHearMe#iSaidDoYouFuckinHearMe #OkThen #TakeYourIndexAndMiddleFingerAndMakeAGun #ThenPutTheGunInsideYouAndPullTheTrigger#EaseItOutAndPutSomeOfThatStickyIckyOnThatPearlTongue #TiltYaHeadBackAtAn80DegreeAngleAndSpreadYourLegsFarAsTheyGo#ThenLickYaFingersRealSlowAndGrazeThatPearlFor #BackAndForthRealGently #CloseYaEyes #AndImagineMeSlidingInThatThangRealSlow #AndAsSoonAsYouGetReadyToBustYour1stNu t#iPullOutAndGoDownTownAndCatchItWithMyTongue #ThenISlideBackUpAn…… Oh shit the Patriots game on, gotta go ladies !!!! Oh' & my boxers ?? #ThatsHowIDocumentary2 ???? #MEATPRINTPAPI #DropsMic
All jokes aside … We couldn't help but notice the colorful Old Glory-esque detail that's been added to backdrop the ode to President Obama Game had inked … across the middle of his chest, back in March 2013 … cue The Last Poets!!!
"Now the red was the color of the Indian man; White was the devil's who stole the land; Blue was the eyes that hypnotized with the tricks and traps they sprung …" ~The Last Poets
#DropsMic