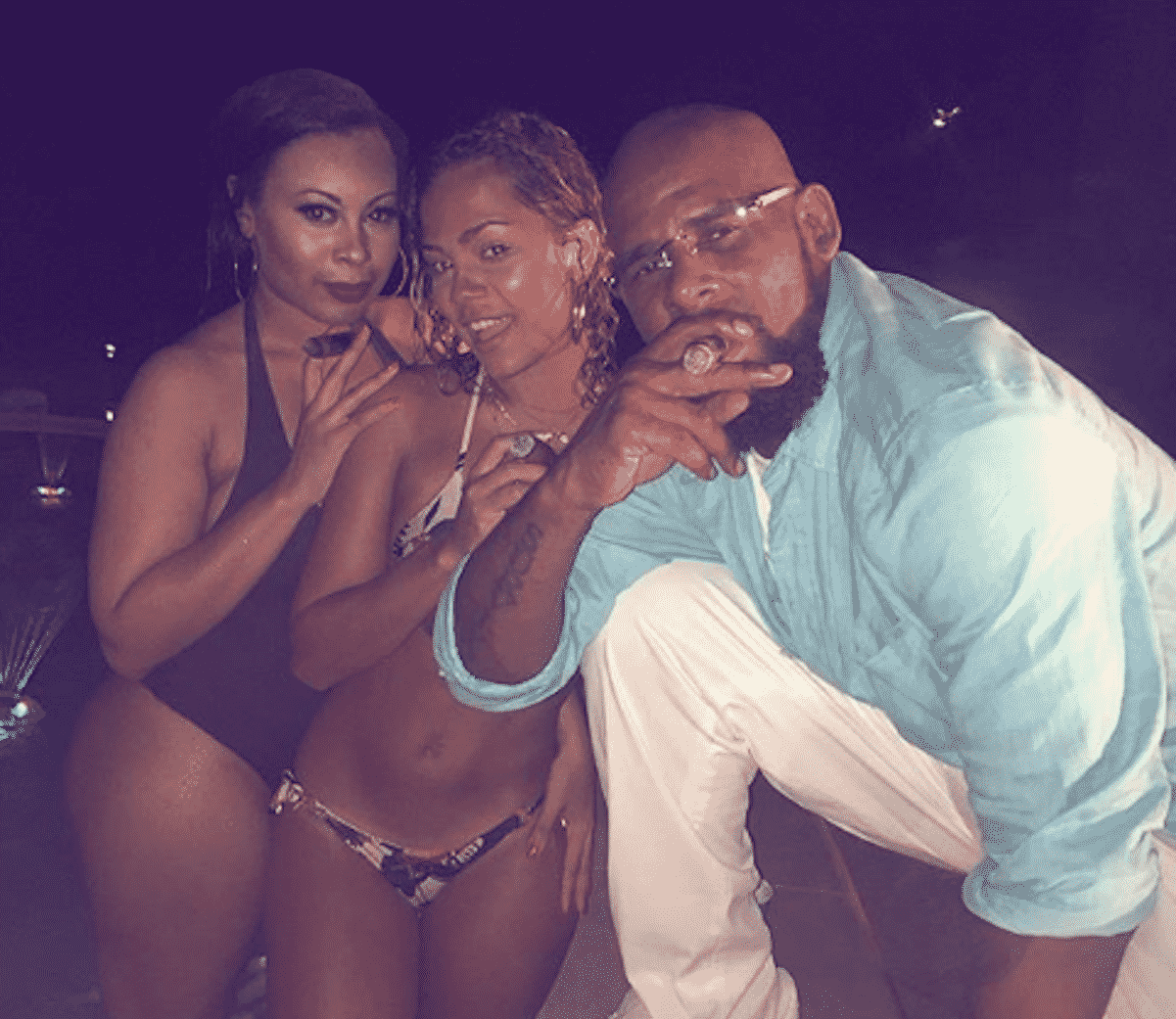 Former members of R. Kelly's inner circle are accusing him of running a sex cult in Chicago and Atlanta.
Cheryl Mack, Kitti Jones, and Asante McGee spoke to Buzzfeed about the six women who are locked up in the singer's houses. The women are of legal age (this time), and they're forced to call Kelly "daddy," are told what to eat, how to dress, when to bathe, when to sleep, and how to engage in the sexual encounters that he films and shares with his friends.
The singer also controls the women's social media activity and doesn't allow them to have cell phones. They have to stay in their assigned rooms, and cannot contact their friends and family.
A 19-year-old girl Kelly was spotted with is allegedly one of the women who's being held hostage. Her parents now have the FBI involved to get the girl back home.
"It was as if she was brainwashed. [She] looked like a prisoner — it was horrible. I hugged her and hugged her. But she just kept saying she's in love and [Kelly] is the one who cares for her. I don't know what to do. I hope that if I get her back, I can get her treatment for victims of cults. They can reprogram her. But I wish I could have stopped it from happening."
You can read the full article here.