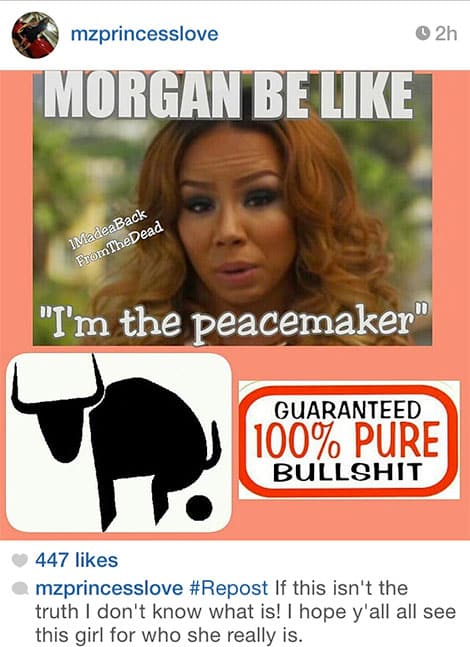 HSK was the first to report that Ray J and his "assistant" Morgan Hardman were smash buddies.
Now, word is when Princess Love found out Morgan was Ray's sidepiece, she told the "I Hit It First" singer to kick rocks.
Then, Princess Love took to Instagram and aired out Morgan as a pimp to the stars and the person responsible for selling the V. Stivano/Donald Sterling audio to TMZ.
Here's what Princess Love revealed: